Ayew Set to Return After Ghana Knocked Out of AFCON – Updated
Jordan Ayew is going to be Palace's first player to return from the Africa Cup of Nations (AFCON) after Ghana's surprise defeat against Comoros on Tuesday 18th. Jordan's brother Andre was sent off in a controversial decision and the final score ended 3-2 after a late goal from Comoros. This meant that Ghana finished bottom of their group with only one point.
This means that Ayew will return to London and could even be available for the match with Liverpool on Sunday. We doubt that will be the case as Ayew has played in every match with Ghana and Olise has been playing well in his absence. Ayew's work rate is something that Vieira may want against a Liverpool side that is the constant attack.
With Senegal topping their group this means that Cheikhou Kouyate will be away for longer as they face Cape Verde in the round of 16. This does also mean that Sadio Mane will still be unavailable for Liverpool.
With Wilf also away with Ivory Coast who are currently top of their group, it looks likely that he'll be away at least until the next round. That is unless Algeria manages to upset Ivory Coast in the final match.
Having Ayew back early is great news for the team as it gives Vieira a different option in one of the front three positions. Who knows, maybe with Olise impressing he'll switch to the left or Ayew will play on the left, and Olise stays on the right.
Update – Sources close to London World have said that Ayew has been given five days off to recover from his time away at the Africa Cup of Nations. This means that he won't feature for the match against Liverpool, but will be available for the FA Cup fourth round versus Hartlepool United.
Palace Major Shareholder Trying to Find Funds to Complete Lyon Takeover
Crystal Palace co-owner John Textor was successful with his bid to take over the French Ligue 1 side, Lyon. However, he's now in search of the funds as the deal is worth a whopping $799 million.
The American businessman is looking to acquire around 66% of the club's shares which would obviously make him the majority shareholder. He's already received investment from Cannae Holdings, which is controlled by Billy Foley who also owns the Nevada-based NHL team, Vegas Golden Knights.
With only two weeks left before the sale deadline, Textor is busy finding investment from people that he knows to get it over the line.
John Textor owns roughly 40% of Crystal Palace along with the other Eagles' owners, Steve Parish, Josh Harris and David Blitzer. As we've reported before, Textor has bought up majority stakes in other football clubs including RWD Molenbeek in Belgium and Brazilian side Botafogo.
If his sports investment company, Eagle Football Holdings LLC, is successful in acquiring 66% of Lyon's shares then he would have spent well over $1 billion in a short space of time.
Crystal Palace's academy players are already benefitting from this multi-club approach. For example, Luke Plange is currently on loan at RWD Molenbeek where Textor is a majority shareholder.
There are always arguments against the multi-club system as some of the teams under the same ownership can end up as 'farms' for the bigger clubs. Meaning that they will sell the best players to the larger clubs in the group.
John Textor has already come out and said that this isn't his plan, but we're likely to see more academy players going out on loan to these other clubs that Textor and Harris, and Bitzer own.
Palace's September fixtures with Man United & Brighton Postponed
With the Premier League season only six matches in, September is set to be a quiet month for Crystal Palace. Eagles fans already knew that the match with rivals Brighton & Hove Albion on the 17th of September would be cancelled due to another train strike across the country.
Then, the surprise death of Queen Elizabeth II meant that all Premier League matches were called off as a sign of respect. This means that Crystal Palace would have only played one fixture in September, the 1-1 draw away to Newcastle.
Crystal Palace vs Man United Match Postponed
The Crystal Palace fixture with Manchester United was postponed due to the Queen's death. The two teams were set to face each other on the 12th of September in a Monday night clash at Selhurst Park.
Every other Premier League match was also called off over the weekend and this is why the match didn't go ahead as a sign of respect. The difficult part now is to find when this game will be played.
Manchester United already have a packed fixture list due to the Europa League group matches and with Palace's fixture with Brighton also being cancelled it's going to be hard to reschedule them before the start of the World Cup in November!
Crystal Palace vs Brighton Match Postponed
Crystal Palace's fixtures for their match against rivals Brighton was postponed due to train strikes on the day of the match. The majority of Palace fans would have got the train from Croydon and this obviously wouldn't have been possible with the strikes.
The fans and players of both clubs look forward to this fixture each season so for it to be pushed back is disappointing. Brighton will have a new manager when the two teams do end up meeting as Graham Potter left the Seagulls to join Chelsea this month.
We'll wait to hear when the Premier League finds a new date for this away match against Brighton.
When is Crystal Palace's next match?
The fact that these two matches were postponed and with the international break taking place due to the Nations League fixtures, Palace's next match isn't until 1st October against Chelsea.
Funnily enough, Graham Potter's first Premier League match with new club Chelsea will be against Palace after he joined from Brighton in September. The players that aren't involved in the international matches will have some time off although they'll still be training to keep their match fitness levels up.
This extended break could also mean that injured players like James McArthur, James Tomkins and Jack Butland are fit to return to team training and even feature in the squad.
Crystal Palace Unveil New Away Kit for 22/23 Season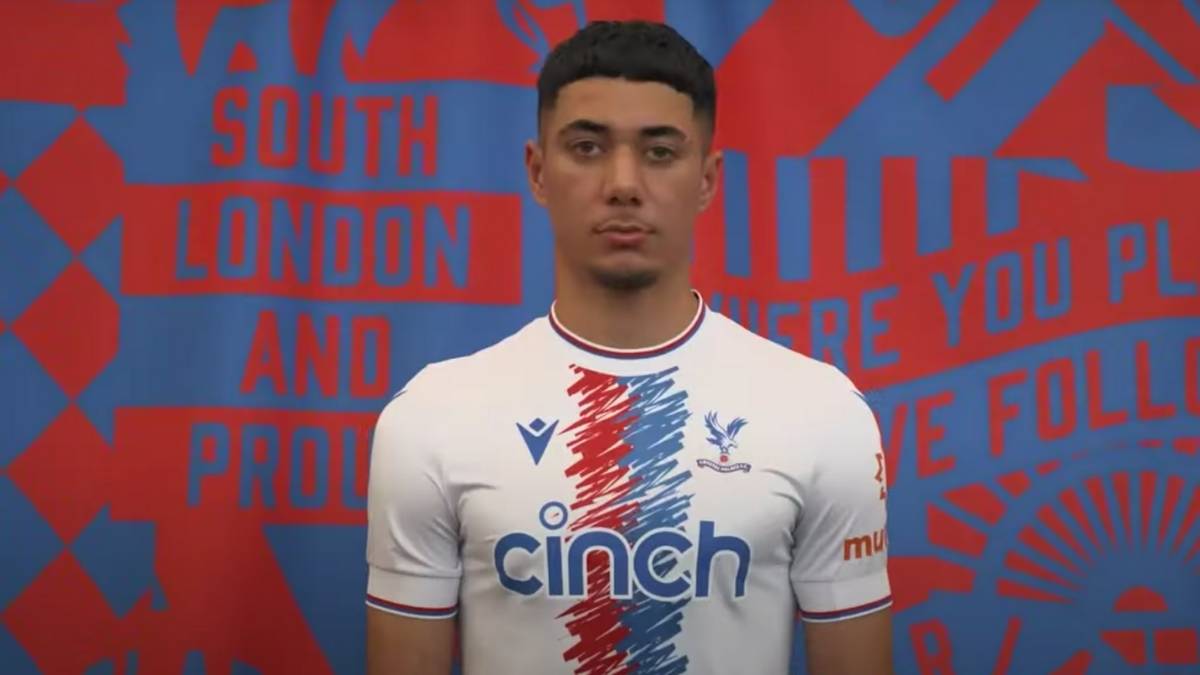 Crystal Palace have released photos of the new away kit and it looks like it's a hit with the fans. The kit is all white with the club's famous red and blue colours in the centre of the kit. You can see what it looks like in the image above.
As we reported, Palace have changed the front of shirt sponsor from the betting website W88 to the specialist used cars sales website cinch. As well as this, Macron replaced Puma as the technical kit partner so all three kits will have a different feel to them than in previous years.
You can see more photos from the away kit release photo shoot below.
From the shoot 📸#CPFC

— Crystal Palace F.C. (@CPFC) June 25, 2022
The release date for the home kit is still not known, but we expect it to look as good, if not better, than the new away kit above.
Palace fans can now preorder the kit via the shop on the club's website or else it will be for sale in shops from August.