Crystal Palace Unveil New Away Kit for 22/23 Season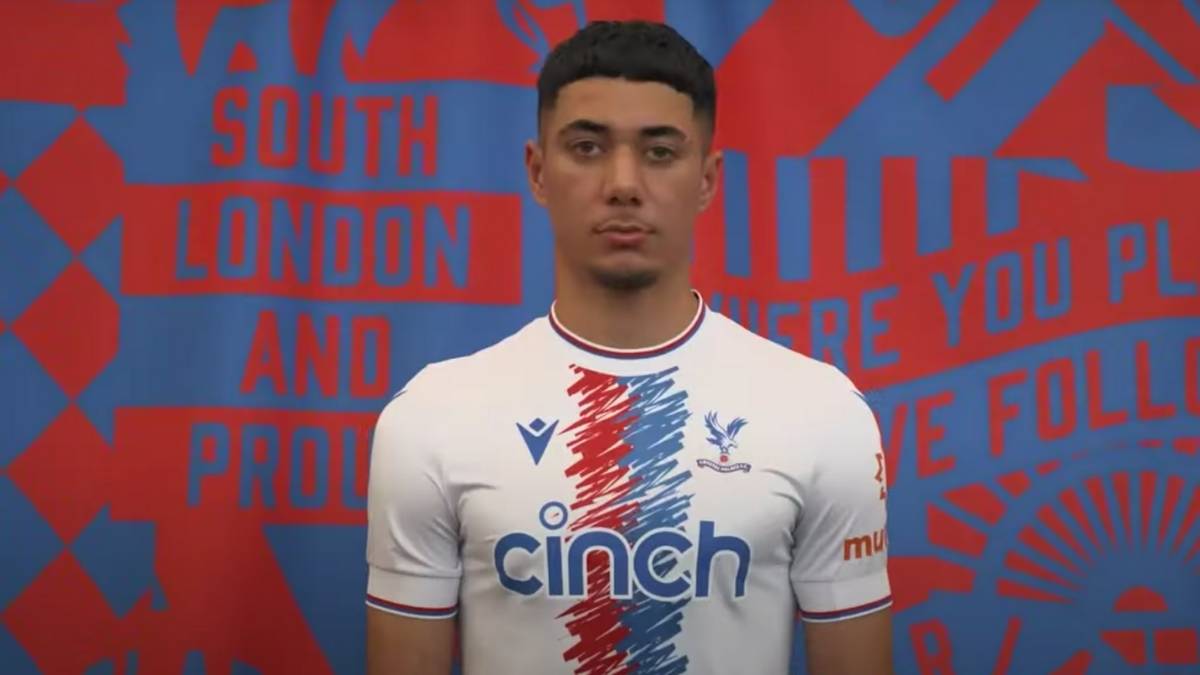 Crystal Palace have released photos of the new away kit and it looks like it's a hit with the fans. The kit is all white with the club's famous red and blue colours in the centre of the kit. You can see what it looks like in the image above.
As we reported, Palace have changed the front of shirt sponsor from the betting website W88 to the specialist used cars sales website cinch. As well as this, Macron replaced Puma as the technical kit partner so all three kits will have a different feel to them than in previous years.
You can see more photos from the away kit release photo shoot below.
From the shoot 📸#CPFC

— Crystal Palace F.C. (@CPFC) June 25, 2022
The release date for the home kit is still not known, but we expect it to look as good, if not better, than the new away kit above.
Palace fans can now preorder the kit via the shop on the club's website or else it will be for sale in shops from August.
Crystal Palace Strike Kit Deal With Macron
Crystal Palace have announced that next season's kit will be made by the Italian technical kit brand, Macron. The Eagles worked with this brand back in 2014 until 2018. Macron will replace the current technical kit provider Puma in this upcoming season.
The club's press release didn't announce the contract length with Macron but it will most likely be more than just the one season. Macron is older than you think after it recently celebrated its 50th year in business.
The Italian company knows what is needed for sports kits as they are the third largest technical brand in European football. They also have a large chunk of the European rugby market.
This deal comes a month after the main front of shirt sponsor was announced. Asian betting brand W88 is being replaced by the second-hand car website, cinch.
Crystal Palace commercial director Barry Webber said: "Macron is an ambitious sports brand known for its innovation in materials as well as its style, and having formed an excellent working relationship with them in the past, we are pleased to be collaborating on Crystal Palace kits once again.
"We look forward to presenting the new strips to supporters in the coming weeks, alongside our new front of shirt sponsor Cinch".
Macron Senior Sports Marketing Manager Ross Cook, said: "We are delighted to be working again with Crystal Palace Football Club having had such a positive relationship together, and to re-partner with such a strong club which has a long and rich history, is something very special for us.
"We have already started working hand in hand with the club to develop unique and exclusive collections created for their elite athletes as well as an extended apparel range for fans, all of which are driven by technical innovation, stylistic research, attention to detail and Italian flair alongside adapting to the club's history and traditions."
Crystal Palace Premier League 2022/23 Season Fixtures Announced
Crystal Palace fans as well as every football fan in the country will be looking at the schedule for the 2022/23 Premier League season today.
The Eagles will play the opening game of the new season against Patrick Vieira's former side, Arsenal. It will be a tasty Friday Night Football fixture as both sides want to make progress on last season's table finish.
It's not going to be an easy start for Palace though, with the first four games including trips to Anfield and the Etihad. Although Vieira will be hoping he can beat City away from home like last season.
Obviously, these fixture dates and times could change due to cup draws, the World Cup being this year, or any other reasons that arise.
Still, here's the full Crystal Palace schedule for the new season.
05/08/22 – Palace vs Arsenal (20:00)
13/08/22 – Liverpool vs Palace (15:00)
20/08/22 – Palace vs Aston Villa (15:00)
27/08/22 – Manchester City vs Palace (15:00)
30/08/22 – Palace vs Brentford (20:00)
03/09/22 – Newcastle United vs Palace (15:00)
10/09/22 – Palace vs Manchester United (15:00)
17/09/22 – Brighton & Hove Albion vs Palace (15:00)
01/10/22 – Palace vs Chelsea (15:00)
08/10/22 – Palace vs Leeds United (15:00)
15/10/22 Leicester City vs Palace (15:00)
18/10/22 – Palace vs Wolverhampton Wanderers (20:00)
22/10/22 – Everton vs Palace (15:00)
29/10/22 – Palace vs Southampton (15:00)
05/11/22 – West Ham United vs Palace (15:00)
12/11/22 – Nottingham Forest vs Palace (15:00)
26/12/22 – Palace vs Fulham (15:00)
31/12/22 – A.F.C. Bournemouth vs Palace (15:00)
02/01/23 – Palace vs Tottenham Hotspur (15:00)
14/01/23 – Chelsea vs Palace (15:00)
21/01/23 – Palace vs Newcastle United (15:00)
04/02/23 – Manchester United vs Palace (15:00)
11/02/23 – Palace vs Brighton & Hove Albion (15:00)
18/02/23 – Brentford vs Palace (15:00)
25/02/23 – Palace vs Liverpool (15:00)
04/03/23 – Aston Villa vs Palace (15:00)
11/03/23 – Palace vs Manchester City (15:00)
18/03/23 – Arsenal vs Palace (15:00)
01/04/23 – Palace vs Leicester City (15:00)
08/04/23 Leeds United vs Palace (15:00)
15/04/23 – Southampton vs Palace (15:00)
22/04/23 – Palace vs Everton (15:00)
25/04/23 – Wolverhampton Wanderers vs Palace (19:45)
29/04/23 – Palace vs West Ham United (15:00)
06/05/23 – Tottenham Hotspur vs Palace (15:00)
12/05/23 – Palace vs A.F.C. Bournemouth (15:00)
20/05/23 – Fulham vs Palace (15:00)
28/05/23 – Palace vs Nottingham Forest (16:00)
Palace Announce cinch as New Front-of-Shirt Sponsor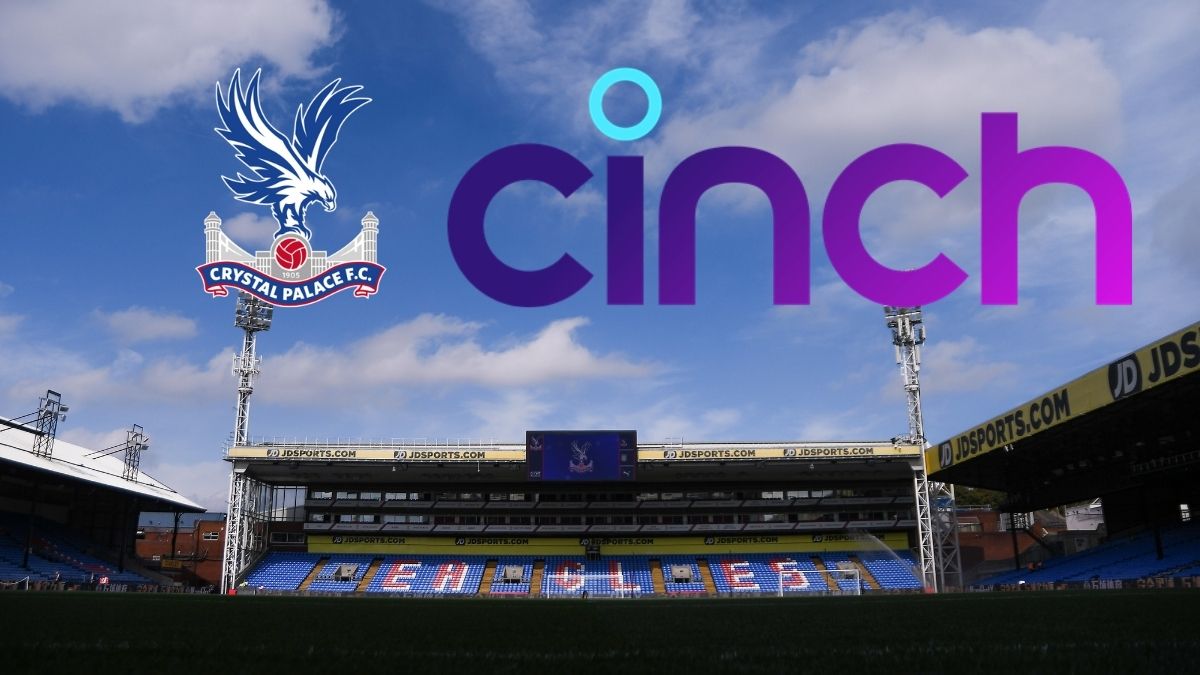 Crystal Palace are already looking ahead to the new season with one player already confirming his departure and now a new front-of-shirt sponsorship. The Eagles have agreed upon a multi-year deal with cinch the online store for people searching for a new car.
This means the W88 sponsorship deal will come to an end and the more family-friendly cinch sponsor will be celebrated we're sure. Cinch already sponsors a few sporting teams and events like England Cricket, SPFL, and Northampton Saints Rugby. So, it's not surprising to see them become the primary sponsor for a Premier League club like Palace.
Crystal Palace have mainly had online betting companies as sponsors for the past few years with ManBetx and Mansion before W88. Whether this was a decision from the club to change from the gambling sponsorships, or if it's known that they wouldn't be allowed to in future seasons, we're not to know.
Barry Webber, Commercial Director at Crystal Palace, said: "cinch is a well-established, family-friendly and instantly recognisable brand across the UK and beyond, and this landmark partnership is yet another statement of progress at the club, both on and off the field.
"This is an incredibly exciting time for our partnership to begin, as we enter our 10th successive season in the Premier League with a squad packed full of international talent, whilst cinch continues its impressive expansion and innovation in the car market. We look forward to helping each other secure our respective ambitions."
Avril Palmer-Baunack, Chairman of Constellation Automotive Group, cinch owners, said: "We are delighted to be joining Crystal Palace as front of shirt sponsor. cinch is an ambitious brand that has achieved a lot in a short space of time and this new partnership will further support our expansion in the UK car market. We look forward to working with the teams, fans and local community and have high hopes for the club next season on absolutely 'cinching it'!"