Crystal Palace vs Leeds Match Preview & Prediction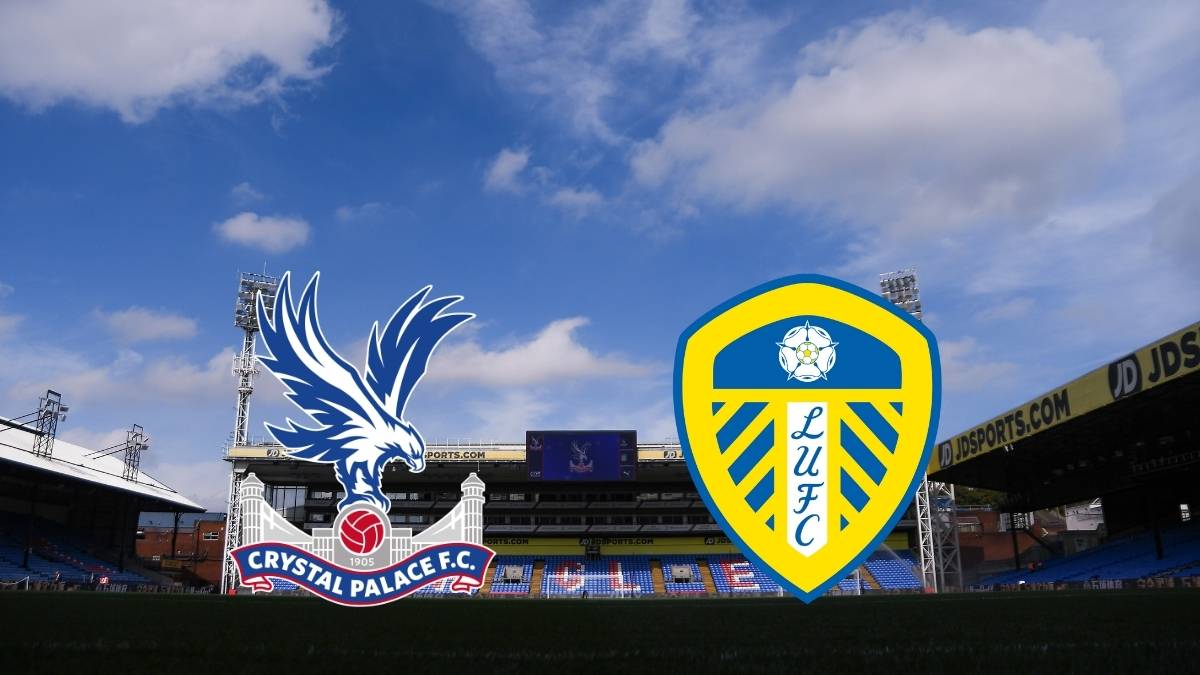 Crystal Palace have their second home match in a row this weekend against (managers) Leeds side. After a hugely disappointing result against Chelsea in the first game back after a break of a month, Palace need a win as they currently sit 17th in the table with 6 points. Leeds United are only 3 points ahead though in 12th.
Leeds are always a tough opponent and Marsch and his men will do everything they can to rial the Palace players. We expect this to be a heated game with both teams fighting for their first win in five league games.
Keep reading for our Crystal Palace vs Leeds prediction and to learn about team news and injuries.
Crystal Palace team news & injuries
We'll start our Crystal Palace team news section by looking at the fact Nathaniel Clyne is out with an ankle injury after going off on a stretcher against Chelsea.
He landed badly when competing for the ball with Thiago Silva before Chelsea's first goal and looks to be out for the foreseeable future. This means that Ward will probably play at right back after starting in the centre against Chelsea due to Andersen being out.
Vieira will hope that Andersen is fit to return for the fixture with Leeds and the fact that he rejoined team training is a good sign, but he won't risk it if he's not ready.
The three other Palace players that are definitely out for this fixture are Jack Butland, James McArthur, and Nathan Ferguson. Butland broke his hand in July and was expected back at the end of September, but he hasn't fully recovered yet. Plus, Guaita is still the number one choice anyway.
James McArthur hasn't played yet this season and Vieira confirmed that he wouldn't be available for this match either. Nathan Ferguson is another long-term absentee without an estimated return date.
With Edouard scoring against Chelsea, we expect the Frenchman to start as the main striker with Zaha on the left and Olise or Ayew on the right wing.
If Andersen isn't fit, Vieira will have to pick Palace veteran, James Tomkins, to slot in alongside Marc Guehi in defence.
Leeds United team news & injuries
Jesse Marsch's Leeds side are also struck with injuries so both teams won't have their ideal starting lineups. Stuart Dallas is a long-term absentee after breaking his leg and isn't likely to play for Leeds until 2023, so after the World Cup in November and December.
Adam Forshaw and Archie Gray are two more players that are most likely ruled out. Forshaw could be a 50/50, but it's unlikely that Marsch would risk playing him if he's not fully fit.
Another Leeds player that will miss the tie at Selhurst Park is Luis Fernando Sinisterra as he was sent off against Aston Villa last weekend. Leeds managed to hold onto the draw at home against Villa even though they were down to 10 men for nearly all of the second half.
Crystal Palace vs Leeds Prediction
Both teams are hunting for their first Premier League win in five matches and the match at Selhurst Park last season got pretty heated, so we expect there to be a lot of yellow cards.
When it comes to our Crystal Palace vs Leeds prediction, we're going to go for under 2.5 goals as the previous four matches between these two sides have ended in this result. For the score prediction, we're going for a 1-0 for the Eagles. It will be tight, but after a disappointing last minute loss last weekend, we expect them to bounce back and get their season started.
An outside bet would be for one of the two managers to get sent off as Vieira and Marsch have history from their time managing in the MLS.
Crystal Palace vs Newcastle Match Preview & Prediction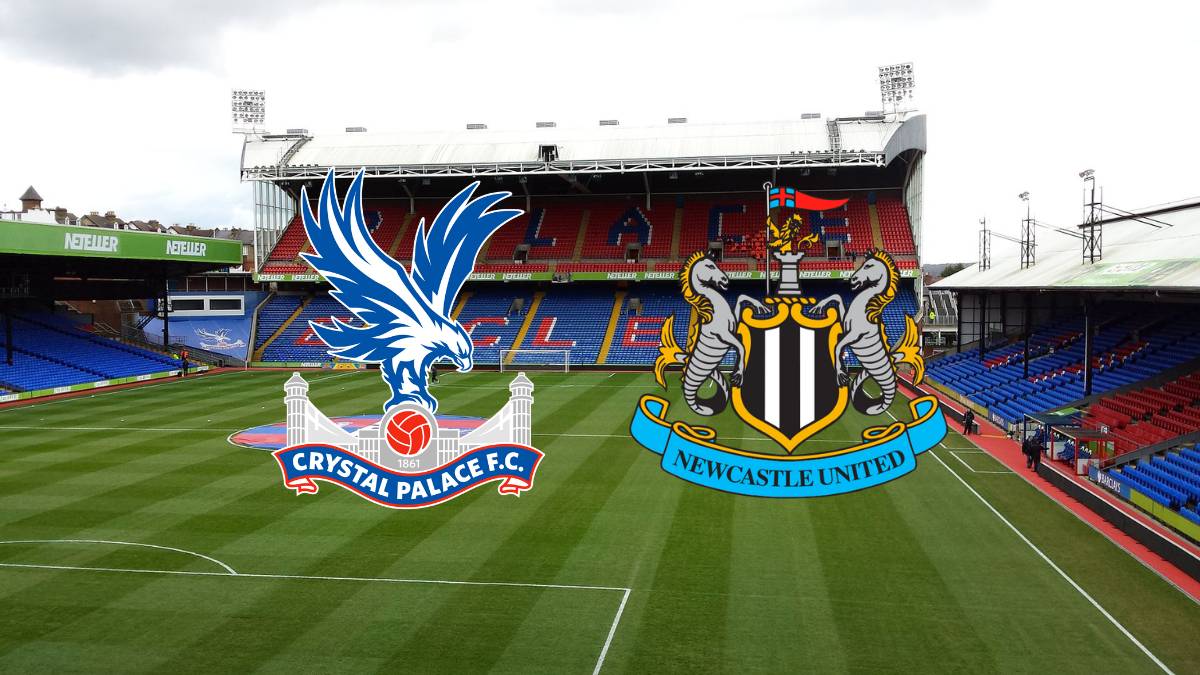 Crystal Palace's tough run of fixtures continues with another home match this weekend against Eddie Howe's high-flying Newcastle. After getting a draw against Man United, Vieira will be hoping his team can get more than one point against The Magpies.
Newcastle have had a rest during the week after defeating Fulham 1-0 at home last weekend. Mitrovic missed a penalty in that which kept Newcastle on their hunt for a top-four finish and some fans would argue a title charge too.
Palace deserved a point from the match with Manchester United especially after the performance against Chelsea last weekend too. Vieira will be pleased with his team, especially Olise, who pulled out a spectacular free kick to equalise.
Keep reading for the team news as well as our Crystal Palace vs Newcastle prediction.
Crystal Palace team news
Chris Richards stepped in for injured Joachim Andersen in the match with Manchester United on Wednesday night and put in a really solid performance. That was his first Premier League start and it looks like he'll get his second as the Dane is still out injured.
Richards needs game time to grow his confidence, but couldn't break into the team ahead of Guehi or Andersen. He'd also suffered some injuries since signing for The Eagles. When they're all fit, Vieira could switch to a back five as Richards is also calm on the ball.
James Tomkins wasn't 100% fit to start in front of Richards, so we expect him to be on the bench as a replacement in defence. Most probably along with Joel Ward as Clyne was another Palace defender that had a good game against United.
Long-term absentees, James McArthur and Nathan Ferguson are both still out with injuries so won't take part in this match and probably not the next either.
Newcastle United team news
Swedish striker Isak came on after the 70th minute with Fulham and got the winner in the 89th minute, showing why they spent out on him.
One transfer rumour is that Chris Wood could be on his way to Nottingham Forest on loan as he's not featuring much due to Wilson and Isak's form.
When it comes to Newcastle's injuries, Howe will be without Krafth, Shelvey, and Targett. There are also question marks around the fitness of Brazilian midfielder, Guimaraes.
Crystal Palace vs Newcastle Prediction
Selhurst Park was somewhat of a fortress last season, but it hasn't been that way this season. Vieira and his players will be wanting to change that and we think there might be a slight chance of a Palace win, but Newcastle are going to be a tough opponent.
Newcastle's win against Fulham wasn't as comfortable as they would've liked, but three points are three points and the winning momentum for them continues.
Our Crystal Palace vs Newcastle prediction is going to be another home draw like with Manchester United in midweek. We're going for a 1-1 score draw, although it's tough to call.
Crystal Palace vs Manchester United Match Preview & Prediction
After missing many matches in September, Crystal Palace now have three Premier League fixtures in the space of seven days. First, they host an in-form Manchester United side on Wednesday night at Selhurst Park.
The Eagles last match on Sunday against Chelsea was a close tie with The Blues only winning by one goal. Palace need a result in this match as the last two home games have been thumpings from Fulham (3-0) and Spurs (4-0). However, getting a result against a Manchester United side that just beat Manchester City to make it nine wins in a row in the league isn't an easy task!
Erik Ten Hag has turned his side around since last season and early on in this season so it's hard to see past an away win for the Red Devils.
Keep reading to see the team news and our Crystal Palace vs Manchester United prediction.
Crystal Palace team news
To start, Andersen was forced off in the first half against Chelsea at the weekend with an injury. He was replaced by James Tomkins who put in a solid performance, seeing as he hasn't had many minutes this season.
However, this could be a huge blow for Palace if the injury is more serious than it first appeared. Vieira confirmed after the match that it was the Dane's calf that was giving him problems and that they had to wait to get the results from the scan before commenting further.
If Andersen is left out due to this injury we think that Vieira might switch to five in defence to counter United's current strong attacking outfit. If he does that we expect to see Tomkins, Richards, and Guehi with Ward and Mitchell playing as wing-backs.
There was no update before or after the Chelsea on the status of James McArthur or Nathan Ferguson's progression. So, will have to wait for his pre-match conference to hear if there's an update since last week.
Manchester United team news
Erik Ten Hag still hasn't called upon Jadon Sancho since the restart of the Premier League in December and it's said that he's under his own training schedule for the time being. The United manager wants his players to be 100% committed or else not bother. With the current form, he won't be too bothered that Sancho isn't available still.
Tuanzebe is another player that is lacking match fitness like Sancho so won't feature in the squad against Palace. Donny Van de Beek is also out with a knee injury just as he started to show good progression since the start of the season.
We expect Rashford to be a key cog in the Manchester United team against Palace and the midfield will be tough with Casemiro dominating in the centre of the park for the Red Devils.
Crystal Palace vs Manchester United Prediction
With Crystal Palace having lost the first two home matches back after the restart, we don't have high hopes in this match against a Manchester United side that are flying and looking to catch Arsenal.
Patrick Vieira often likes to play defensively against the top sides and we think that this will be the case against United. With that said, it's hard to see Palace getting anything from the game even if they did win 1-0 in this same fixture at Selhurst Park last season.
Our Crystal Palace vs Manchester United prediction is going to be 2-0 to the away side with Rashford getting on the scoresheet.
Chelsea vs Crystal Palace Match Preview & Prediction
After a disappointing exit in the FA Cup third round to Southampton, The Eagles travel to Stanford Bridge for a London rivalry with Chelsea.
Potter's Blues need a result even more than Vieira's Palace after a 2-1 loss to west London rivals Fulham on Thursday night.
With both teams needing to bounce back from recent defeats, it's a hard match to predict, but we'll give it a shot anyway!
Keep reading for team news as well as our Chelsea vs Crystal Palace prediction.
Crystal Palace team news
Two players that are still missing for Palace are James McArthur and Nathan Ferguson. The young defender was meant to rejoin the squad in training this week, but Vieira didn't give a further update in his pre-match press conference.
Tyrick Mitchell is set to return at left-back after serving his three-match suspension after being sent off against Fulham on Boxing Day. If the England youngster goes straight back in the team, it will mean Vieira will need to pick between Clyne and Ward for who starts at right-back.
Most of the pre-match press conference focused on new signings and what positions Vieira wants to fill. As ever, the Frenchman didn't give a lot away, but he did say that he wants to add a couple of new faces to the team.
With the January transfer window still open, rumours are flying around as always. The Sun reported that Palace might not be able to afford Wan-Bissaka after his form has improved under Erik Ten Hag. It's likely that he'll stay with the Red Devils until summer at least.
We expect Zaha to stay at Palace until summer too, although, with only 6 months left on his contract, clubs might come in with offers.
Chelsea team news
Let's start the Chelsea team news section by looking at the new signing João Felix who is going to miss the match with The Eagles. He looked lively in their match on Thursday against Fulham but he got a straight red for a reckless tackle after a poor first touch.
The Chelsea injury list is extremely long. Players that will definitely be out for The Blues are:
Kante
Sterling
James
Fofana
Chilwell
Broja
Loftus-Cheek
Pulisic
Mendy
Zakaria
Havertz will lead the line for Chelsea and Mount in midfield will have to be influential to help his side bounce back. Chelsea have been linked with many players in the transfer window as always.
Chelsea vs Crystal Palace Prediction
With Potter under enormous pressure to remain in a job, we're predicting a Chelsea home win. That said, there's no better time to play Chelsea as they have a long injury list.
Palace have been poor since the league restarted, only defeating Bournemouth and losing 4-0 to Tottenham at home and 3-0 to Fulham.
The last time these two sides met at Selhurst Park, Gallagher scored a 90th-minute goal for Chelsea to win 2-1.
We're going for a 2-0 win for Chelsea with Mason Mount getting on the scoreboard.