Crystal Palace vs Manchester United Match Preview & Prediction
Crystal Palace's last game of the season will be at home at Selhurst Park. They'll be hosting a Manchester United side that has accumulated the least amount of points in the Premier League since the 2013/14 season. It's been such a poor campaign for United that the players cancelled the end-of-year awards as they said no one deserved it.
Former Arsenal captain and current Palace manager, Patrick Vieira, will want a strong end to the season for The Eagles. After the 3-2 defeat to Everton on Thursday evening, he'll be hoping his team can show more control throughout the whole 90 minutes, not only in one half. 
It will be Ralf Rangnick's last match as Manchester United manager and his first was a 3-0 win over Palace at old Trafford. The Red Devils need to win or hope that West Ham lose or draw, to make sure they get in the Europa League next season and not the Conference League.
There hasn't been a Palace pre-match press conference for this tie yet and we doubt there will be today too. We believe this is due to the incident between Vieira and the Everton fan after the final whistle at Goodison Park on Thursday night.
So, we apologise for the brief Crystal Palace team news below.
Crystal Palace Team News
As we just mentioned, the team news isn't 100% clear as Vieira hasn't spoken to the press before this match. However, what we do know, is that Michael Olise and Nathan Ferguson will both be out and the aim is to have them back for preseason.
James McArthur and James Tomkins are both doubtful too after neither of them travelled to Everton for that match.
Both of these Palace players are out of contract at the end of the season too and we think that Tomkins won't be with The Eagles next season so he'll no doubt get a good send-off from the fans. Though, a question mark still hangs over McArthur's future as he'll be 35 this year.
We expect to see some academy players introduced to the squad as Vieira has said he'd do this in his recent press conferences. Tayo Adaramola and Jesurun Rak-Sakyi will likely be involved at some point, but we'll have to wait and see for sure.
Manchester United Team News
As always, Ralf Rangnick didn't want to say much about Man United's team news, but these are the main points he did reveal.
Luke Shaw has missed training for most of the week as his wife went into labour with their second child. The United interim manager hopes that he will be available for the squad though.
Jadon Sancho and Phil Jones both had to leave Thursday's training session early with different issues and are questionable for the game. United youngster, Alejandro Garnacho, caught an illness during the week and so he is also a doubt for the final league match.
It will be Paul Pogba's last game in a United shirt, but he is also a doubt to be in the squad. We wouldn't be surprised if we saw a few United academy players as there are lots of outgoing players like Pogba and Matic, for example.
Crystal Palace vs Manchester United Match Prediction
The final day of the season is always a difficult one to predict and this match between Crystal Palace and Manchester United is no different.
Whilst Palace aren't playing for much apart from pride, they could sneak into the top 10 if they get a win and the other teams ahead of them lose.
Arguably, Manchester United have more to play for as it's possible they could be in the UEFA Europa Conference League next year if they lose/draw and West Ham win. This would be pretty embarrassing for all the United players that will still be there next season.
For our Crystal Palace vs Manchester United match prediction, we're going to go for a home win, just like when The Eagles beat Arsenal at Selhurst Park. But, our score prediction is 2-1 to Vieira's men.
Crystal Palace vs Leeds Match Preview & Prediction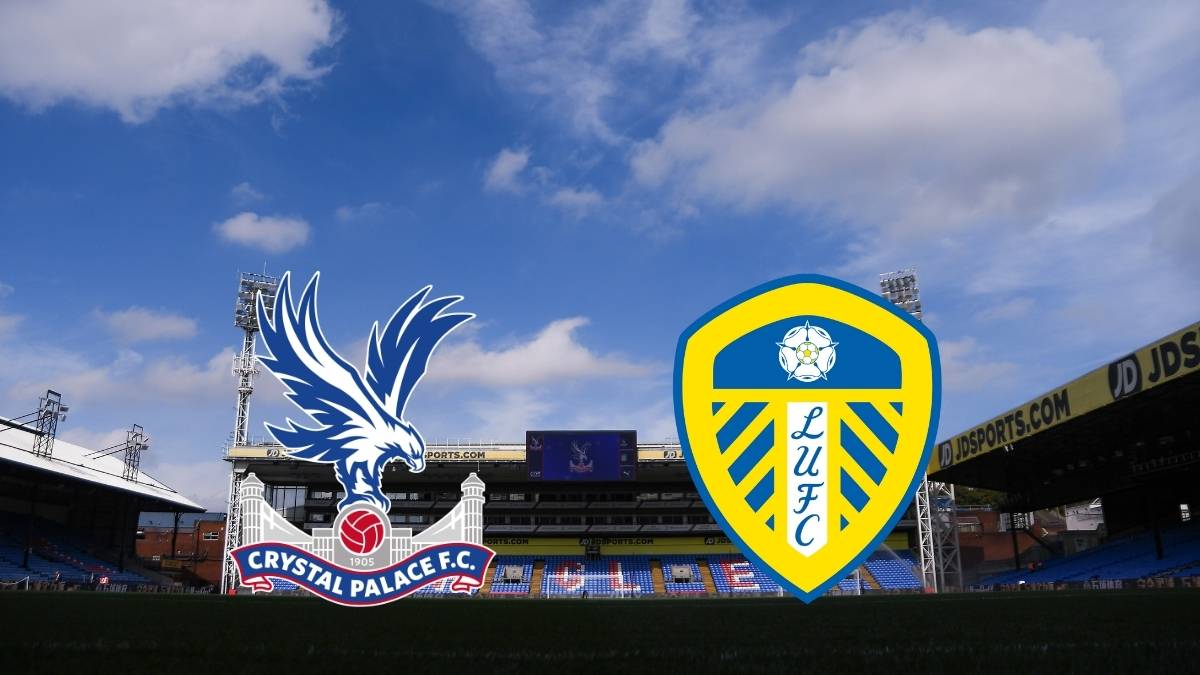 Crystal Palace have their second home match in a row this weekend against (managers) Leeds side. After a hugely disappointing result against Chelsea in the first game back after a break of a month, Palace need a win as they currently sit 17th in the table with 6 points. Leeds United are only 3 points ahead though in 12th.
Leeds are always a tough opponent and Marsch and his men will do everything they can to rial the Palace players. We expect this to be a heated game with both teams fighting for their first win in five league games.
Keep reading for our Crystal Palace vs Leeds prediction and to learn about team news and injuries.
Crystal Palace team news & injuries
We'll start our Crystal Palace team news section by looking at the fact Nathaniel Clyne is out with an ankle injury after going off on a stretcher against Chelsea.
He landed badly when competing for the ball with Thiago Silva before Chelsea's first goal and looks to be out for the foreseeable future. This means that Ward will probably play at right back after starting in the centre against Chelsea due to Andersen being out.
Vieira will hope that Andersen is fit to return for the fixture with Leeds and the fact that he rejoined team training is a good sign, but he won't risk it if he's not ready.
The three other Palace players that are definitely out for this fixture are Jack Butland, James McArthur, and Nathan Ferguson. Butland broke his hand in July and was expected back at the end of September, but he hasn't fully recovered yet. Plus, Guaita is still the number one choice anyway.
James McArthur hasn't played yet this season and Vieira confirmed that he wouldn't be available for this match either. Nathan Ferguson is another long-term absentee without an estimated return date.
With Edouard scoring against Chelsea, we expect the Frenchman to start as the main striker with Zaha on the left and Olise or Ayew on the right wing.
If Andersen isn't fit, Vieira will have to pick Palace veteran, James Tomkins, to slot in alongside Marc Guehi in defence.
Leeds United team news & injuries
Jesse Marsch's Leeds side are also struck with injuries so both teams won't have their ideal starting lineups. Stuart Dallas is a long-term absentee after breaking his leg and isn't likely to play for Leeds until 2023, so after the World Cup in November and December.
Adam Forshaw and Archie Gray are two more players that are most likely ruled out. Forshaw could be a 50/50, but it's unlikely that Marsch would risk playing him if he's not fully fit.
Another Leeds player that will miss the tie at Selhurst Park is Luis Fernando Sinisterra as he was sent off against Aston Villa last weekend. Leeds managed to hold onto the draw at home against Villa even though they were down to 10 men for nearly all of the second half.
Crystal Palace vs Leeds Prediction
Both teams are hunting for their first Premier League win in five matches and the match at Selhurst Park last season got pretty heated, so we expect there to be a lot of yellow cards.
When it comes to our Crystal Palace vs Leeds prediction, we're going to go for under 2.5 goals as the previous four matches between these two sides have ended in this result. For the score prediction, we're going for a 1-0 for the Eagles. It will be tight, but after a disappointing last minute loss last weekend, we expect them to bounce back and get their season started.
An outside bet would be for one of the two managers to get sent off as Vieira and Marsch have history from their time managing in the MLS.
Crystal Palace vs Chelsea Match Preview & Prediction
Crystal Palace are set to face Chelsea on Saturday 1st October in what will be their first match since the 3rd of September against Newcastle.
Queen Elizabeth II's death and a train strike led to the postponement of two of Palace's fixtures so now these will have to be replayed. The international break followed these games being called off so hopefully, the players have kept fit during this long absence of matches.
Chelsea did miss one Premier League match, but they still played two Champions League matches during September. Last season, Chelsea did the double over Crystal Palace and then there was the painful defeat to them in the FA Cup semi-final as well.
Having picked up only two points from their last three matches, Palace need a result against their London rivals. The fact that it is the former Brighton manager, Graham Potter's first Premier League match in charge at Chelsea might help spur on the players.
Keep reading for team news and stick around until the end to see our Crystal Palace vs Chelsea prediction.
Crystal Palace team news, injuries, and more
Six of Palace's squad were away with their national teams this past week so they should all still be match fit, even if some didn't get any minutes.
The six players were Guehi for England, Andersen for Denmark, Zaha for Ivory Coast, Ayew for Ghana, Doucoure for Mali, and Ebiowei for England under-20s.
The four injured Palace players that have been out for most of the season will likely not be available for the match with Chelsea. Ferguson and Tomkins are definitely out according to Premier Injuries, whilst Butland and McArthur are set to return at the start of October Vieira won't risk playing either of them if they're not fully fit.
The fact that Michael Olise hasn't been away on international duty with France might mean that he gets to start ahead of Ayew. Although, Vieira likes to play with five in defence and have midfielders that track back more, like Ayew, when playing tough opponents like Chelsea.
Chelsea team news, injuries, and more
It's Graham Potter's first game in charge with Chelsea in the Premier League and who better to play than his former rivals. He'll want to get off to a flying start in the league after a draw in his first match in the Champions League against RB Salzburg.
In that game, he brought off Sterling early even though he scored and looked to be a threat. The fact that he's not had much time with the team could work in Palace's favour.
Kepa Arrizabalaga will likely start in goal as Edouard Mendy is still out with a knee injury, although it looks like he's set to return at the start of October.
Another key player that Chelsea will likely have to do without is Kante, who has been sidelined since August after picking up a thigh injury.
It's not clear whether Christian Pulisic will be available for the match as he didn't feature in the US men's national team that lost 2-0 to Japan on Friday in a pre-World Cup match. They play Saudi Arabia today though, so this will give some indication of his fitness level, if he does feature.
Crystal Palace vs Chelsea Prediction
Whilst everyone would expect a Chelsea win in this fixture based on the previous results between these two sides, our prediction is that it's not going to be that simple.
James from footballbettingtips.org.uk agreed, saying, "it's going to be a tough match for Graham Potter's Chelsea as they need to gel as a team under a new manager. Selhurst Park is never an easy place to go, so anything could happen".
The Eagles will look to play on the counter-attack, probably with five in defence, making it hard for Chelsea to break them down. Chelsea have enough quality to get a goal though, but the Palace's fans will be as loud as ever after almost a month with no fixtures.
That's why our Crystal Palace vs Chelsea prediction is a score draw at 1-1.
Newcastle vs Crystal Palace Match Preview & Prediction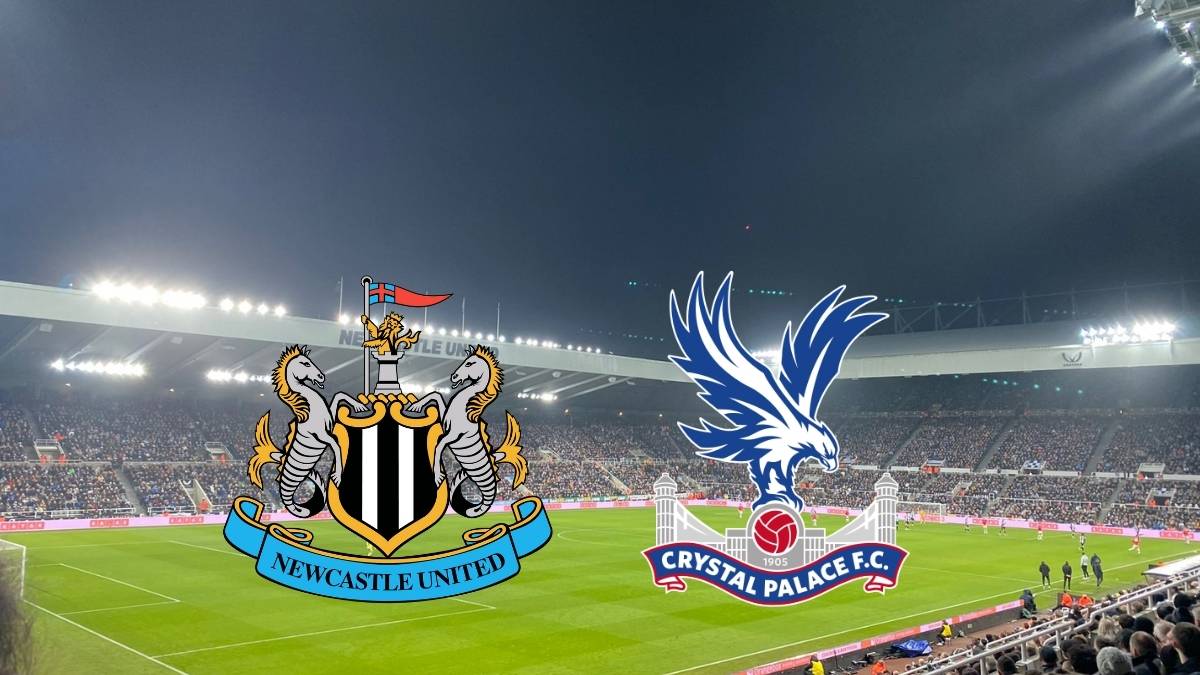 Patrick Vieira's Crystal Palace side will travel to the north of the country to face Newcastle on Saturday afternoon. Both sides have one win from the first five Premier League matches, but Newcastle have one more point as Palace have lost two and drawn two.
Both clubs were quiet on the final day of the transfer window, although Newcastle did splash out £63 million on Swedish striker and former Real Sociedad player, Alexander Isak. He scored on his debut against Liverpool in their 2-1 loss in midweek.
Palace know that St James' Park is a hard place to go to, especially under Eddie Howe's rejuvenated Newcastle. Though, the Eagles will be up for the battle having led at home against Brentford until the 88th minute on Tuesday night.
Keep reading for team news, injuries, and finally our Newcastle vs Crystal Palace prediction.
Crystal Palace Team news
Crystal Palace will have the entire squad that faced Brentford in midweek meaning that there are no new injuries. Vieira mentioned in his pre-match press conference that Will Hughes trained with the team on Friday so he'll make the trip to Newcastle. But, we doubt that he'll start.
The three players that remain sidelined are James McArthur, James Tomkins and Nathan Ferguson.
Zaha returned against Brentford and got his fourth goal of the season and he'll be fit for the match with Newcastle. Mitchell didn't start at left-back due to coming off against Manchester City, but he did come on and get over 30 minutes.
A lot of the pre-match press conference was taken up speaking about the closing of the transfer window. Palace didn't sign anyone new on the final day of the window, but reportedly made an offer for Peterborough United's central defender, Ronnie Edwards.
Another piece of news that came as a bit of a shock, was that Tayo Adaramola was recalled by Palace. We understand this happened because he wasn't getting any first-team game time. It will also allow him to train with the first team at Palace and get called upon if needed at left-back.
Newcastle Team News
Eddie Howe confirmed that England striker Callum Wilson will remain out for their home tie with Palace as he still hasn't recovered from hamstring issues.
Newcastle fans will be happy to hear that Bruno Guimaraes and Allan Saint-Maximin are likely to return, but nothing is confirmed yet. So, whether they'll feature in the starting lineup or be on the bench is still yet to see.
Newcastle United's record transfer signing, Alexander Isak, picked up a slight knock against Liverpool after scoring on his debut. However, Eddie Howe made it sound like it wasn't serious and that he'll manage to start on Saturday.
Surprisingly, Newcastle didn't make any further signings after the Swedish international joined from Real Sociedad.
Newcastle vs Crystal Palace Prediction
The last time Crystal Palace played Newcastle at St James' Park the home side won 1-0 and the other fixture at Selhurst Park was 1-1. Both teams will be pushing for their second win of the season, but Newcastle will be the favourites.
They're at home, which has become somewhat of a fortress since the new owners and manager came in. Plus, they'll be wanting to bounce back after losing in the last minute against Liverpool.
Palace will put up a strong fight though, so we're going to go for either a 2-1 win for Newcastle or a 1-1 draw.