Crystal Palace vs Southampton Match Preview & Prediction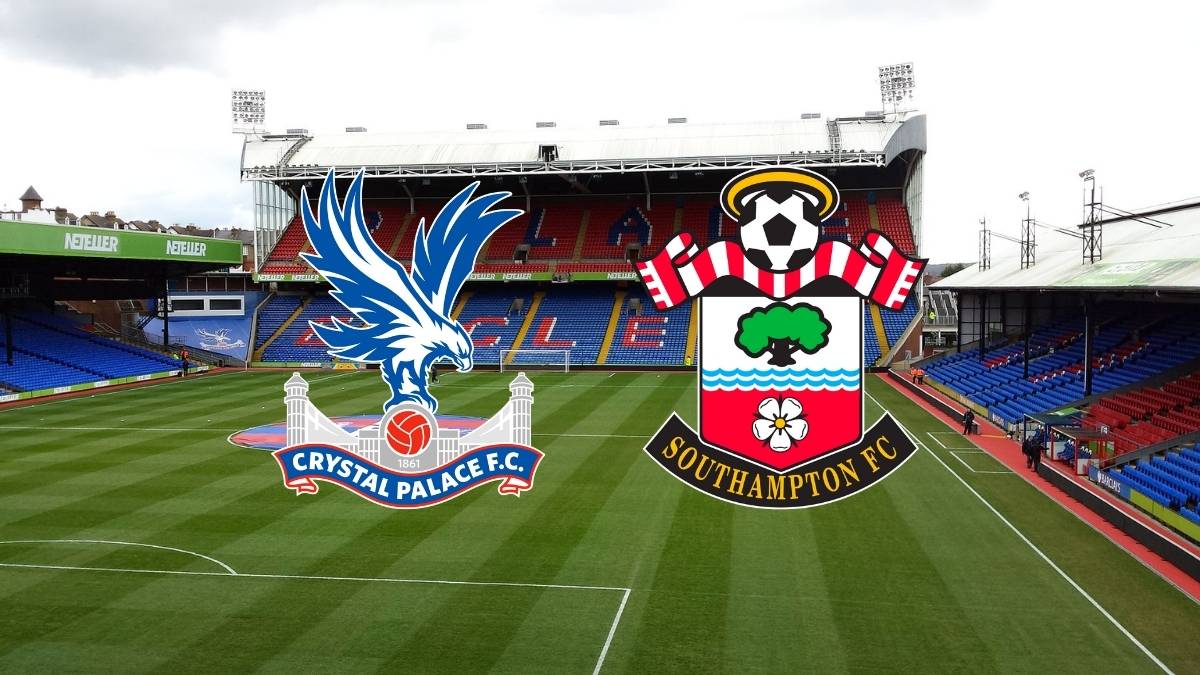 After a disappointing 3-0 defeat against Everton away last weekend, The Eagles are going to have to hope their decent home form can continue against Southampton on Saturday. The Saints managed to draw with league leaders Arsenal 1-1 in their last match and with only one point separating them from Palace they'll be hungry to get the win.
We expect it to be a physical match as Southampton showed they're capable of against Arsenal. As featured in The Athletic, Palace have been lacking "some snarl" and if Southampton come to Selhurst Park and manage to bully The Eagles, we could see it not being a great result for Palace.
Keep reading for a look at the team news for both sides as well as our Crystal Palace vs Southampton prediction.
Crystal Palace team news, injuries & more
We'll start the Crystal Palace team news by saying that it will be good to have Doucoure back after his one-match suspension for getting five yellow cards. He was missed a lot in the match with Everton, especially without McArthur's absence. The Scot is unlikely to be available for this match with The Saints still.
Nathan Ferguson and Nathaniel Clyne are definitely not going to be fit and it's unclear when they're likely to be back in contention. Chris Richards is another Palace player out with it not clear when he'll be returning to the squad.
Will Hughes didn't come off the bench against Everton after missing two games with an illness before that match. We doubt Vieira will start Milivojevic on Saturday as Doucoure will slot back into that defensive midfield role.
Southampton team news, injuries & more
Southampton still have the same long-term absentees that won't be available until after the World Cup. These are Kyle Walker-Peters and Valentino Livramento. It's a shame for Walker-Peters as he'd been called up with England and could've been a good backup option in case any right-backs get injured from now until the start of the tournament.
Two more players that are a doubt for the match with Crystal Palace are Armel Bella-Kotchap and Romeo Lavia. Other than that, Southampton have a full squad. Ainsley Maitland-Niles will also be able to return to the team after not being able to face his parent club, Arsenal, last weekend.
We expect to see a lively affair, as always, between Southampton captain James Ward-Prowse and Wilfried Zaha.
Crystal Palace vs Southampton Prediction
Crystal Palace host Southampton on Saturday afternoon for what will be a tight match, we believe. The last three matches between these two teams have seen no clean sheets so we're expecting goals!
Palace will be wanting to bounce back after the embarrassing 3-0 defeat to Everton last weekend. Whereas, Southampton's confidence will be high after causing Arsenal trouble last weekend to get a 1-1 draw.
Our Crystal Palace vs Southampton prediction is 2-2. We can see an early goal for the away team with The Eagles fighting for a comeback later on in the match. We've been wrong before though! We will be looking at the over cards markets to see if the odds are enticing.
Nottingham Forest vs Crystal Palace Match Preview & Prediction
With just one more match left to play before the Premier League breaks up for the World Cup, Palace travel to Nottingham in what will be a tight match between the two sides.
Crystal Palace managed to get their first away win of the campaign only last week when they beat West Ham 2-1. They didn't manage to get to the next round of the League Cup though after going out to Newcastle on penalties in midweek. That said, some key players were rested and the players that came in did well.
Nottingham Forest currently sit joint bottom of the table and will want to go into the break not there. They managed to beat a tired Tottenham Hotspurs side in midweek in the League Cup but were unlucky to only draw with Brentford last weekend.
Keep reading to see the team news and our Nottingham Forest vs Crystal Palace prediction.
Crystal Palace team news, injuries & more
It seems as though Edouard will reaming out for this fixture with Notts Forest unless Vieira states otherwise in his pre-match press conference. The Frenchman picked up a knock which made him miss the match with West Ham and the game against Newcastle in the Cup.
James McArthur is still out and Vieira will be pleased that he's got additional time to rest now with the Premier League not back until Boxing Day. Nathan Ferguson is another who will still be working hard to recover in time for the restart then.
Chris Richards is another player that remains out and so he's missing out on the U.S. men's World Cup squad. Goalkeeper Jack Butland is still out too with a wrist injury.
Will Hughes played the full match against Newcastle and so did Milivojevic as the Palace manager rested Doucoure. Zaha and Eze were completely rested too so we expect to see them both start against Forest.
Nottingham Forest team news, injuries & more
Former Palace player, Cheikhou Kouyate, is a doubt for the match against The Eagles. He's looked the same solid player when he's featured for Forest. Scott McKenna is another player who is a doubt for the home side.
Forest do have some players definitely out of the fixture though including, Biancone, Toffolo, Richards, and Niakhate. Mangala will also miss the match due to being sent off against Tottenham in the League Cup win.
After rumours that Forest could be willing to sell Jesse Lingard in the January transfer window, he managed to score in that match.
Forest vs Palace Prediction
These two sides haven't played a competitive match against each other since Crystal Palace were last in the Championship back in 2012. Even though Forest are sat in 20th position with 10 points, you can tell Steve Cooper has had a great impact since joining them last season.
We expect the City Ground to be rocking for this game just like it was when they beat Liverpool 1-0 at home a few weeks ago. Both sides will be hungry for a win to go into the break with their heads held high.
That's why it's a tricky match to predict. That's why our Crystal Palace vs Forest prediction is a 1-1 score draw. Palace have come from behind a couple of times already this season and we can see that happening again, but not being able to get fully over the line.
West Ham vs Crystal Palace Match Preview & Prediction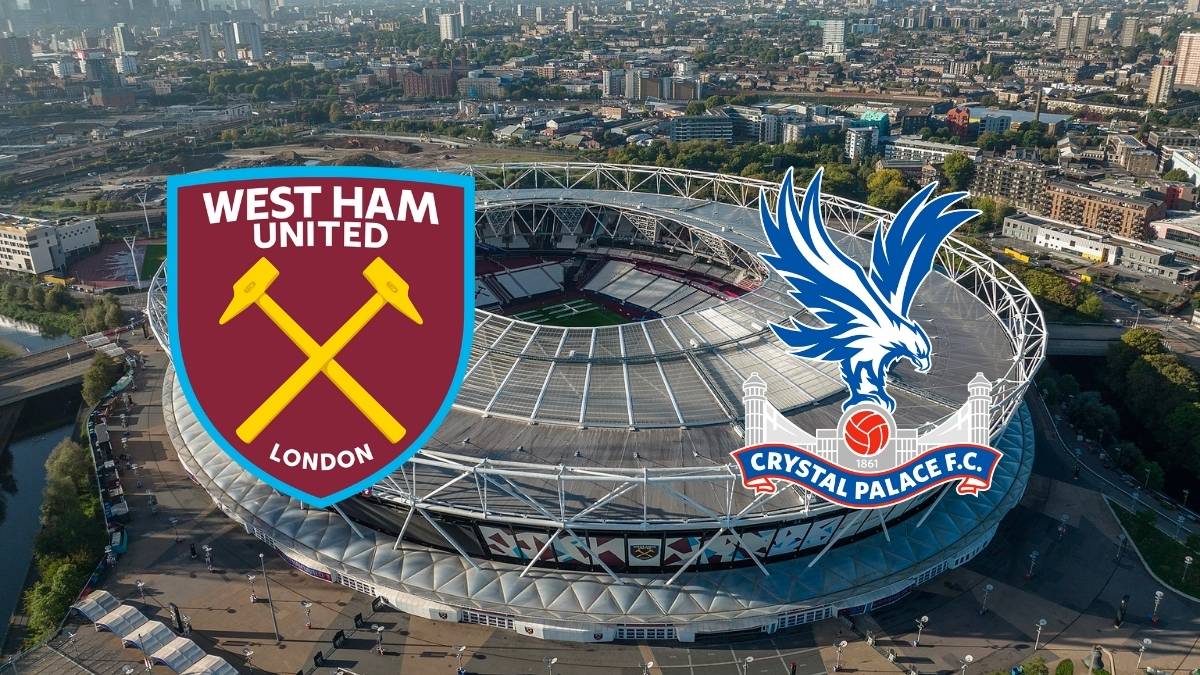 Crystal Palace don't have to travel far this weekend as they face David Moyes' West Ham at the London Stadium. The Eagles go into the game after winning at home against Southampton last weekend.
West Ham lost 1-0 to Manchester United in their last Premier League fixture, but they did manage to win 3-0 on Thursday night in the Europa Conference League.
Palace go into the match having not won an away match all season and with only two league matches left, Vieira will want that to change!
Keep reading for team news as well as our West Ham vs Crystal Palace prediction.
Crystal Palace team news, injuries & more
The Eagles could be without two of their top players of the season so far, Edouard and Doucoure.
Vieira said in his pre-match press conference that Edouard will be assessed after Saturday's training session. Doucoure managed to train Friday with the team so he'll also be assessed on Saturday to see if he can play.
Club captain Milivojevic stepped up against Southampton with a solid performance. Mateta might get his chance to impress too if Edouard isn't match fit.
Also, Crystal Palace are still without long-term absentees James McArthur and Nathan Ferguson. Chris Richards is also still unavailable which is a shame for him as he's likely to miss out on the World Cup with the U.S national team.
Will Hughes got some minutes last weekend in the win against Southampton, but he don't see him starting the match. Olise, Eze, and Zaha all looked lively against The Saints, so we expect them to be up for this rival match with West Ham
West Ham team news, injuries & more
Paqueta could be back in the squad for The Hammers after a month out with a shoulder injury.
Aguerd played his first 90 minutes in the week after being out for more than 3 months. West Ham's injury list is getting smaller though and Moyes said that we could see the likes of Fabianski, Cornet, and Coelho de Lima return to the squad along with Paqueta.
West Ham's talisman, Declan Rice, will play centrally along with Soucek so Palace will need to make sure they're strong in midfield to not allow these two to have too much time on the ball.
West Ham vs Crystal Palace Prediction
Crystal Palace are looking for their first away win in the premier league this season so we're not confident they can beat London rivals West Ham to do that.
West Ham lost last weekend to Man United but won 3-0 in the week in the Europa conference league.
The London stadium is now somewhat of a fortress for the Hammers after a few years of not-great results at home after the switch from Upton Park.
We're going for a 2-1 win for West Ham, but we think it'll be a close one. Hopefully, the Thursday night match away in Romania has made the West Ham players a bit fatigued so Palace might get something from the game.
Everton vs Crystal Palace Match Preview & Prediction
With two wins and one draw in Palace's last three matches, they'll head to Goodison Park feeling confident that they can get a result. Games are coming thick and fast with the World Cup approaching, and this will be the third match in a week for the Eagles. They beat Wolves in midweek and drew with Leicester last weekend.
Last season's game between these two sides at Goodison Park saw Everton with one of their greatest club comebacks to put them on the path to staying in the Premier League. That was another game when Palace couldn't hold onto any points and Vieira will be wanting change that this time around.
Keep reading for our Everton vs Crystal Palace prediction, team news, and more.
Crystal Palace team news, injuries & more
There are no new injuries for Crystal Palace and there's some good news too. Will Hughes will return to the squad for this match after recovering from an illness that kept him out of the last two matches. Palace have looked solid in the midfield with Doucoure so we can't see him starting.
Vieira mentioned that long-term absentee, James McArthur, will return to the training pitch next week so he can be assessed. With the World Cup breaking up in mid-November, he's not going to be rushed back into the team.
Nathan Ferguson, Nathaniel Clyne, and Jack Butland are the other players still out for the Eagles.
Edouard, Zaha, and Eze are all likely to start as they've been linking up nicely in the past few games. Though, away to Everton means that more defending will be needed so Vieira might choose to start with Ayew instead of Olise.
Everton team news, injuries & more
Everton have got a quite a few injuries still with Yerry Mina still out as well as Paterson and Godrey too. However, the latter two should be back for next week's match Lampard claimed.
Dominic Calvert-Lewin will be looking to impress after just returning to the team against Newcastle in midweek. With the World Cup break starting on the 12th November he has a few matches to get his sharpness back and compete with the likes of Toney for a place on the team.
Former Palace player Andros Townsend still isn't back after going after injured in the FA Cup quarter-final with the Eagles this year. He'll be missed in this game, but he'll be able to recover during the World Cup.
Everton vs Crystal Palace Prediction
Last season's Premier League matches between these two teams saw nine goals in total with that thrilling 3-2 comeback at Goodison Park. Hopefully, Palace can get a result this time around.
Our Everton vs Crystal Palace prediction is 2-2, there will be goals, but Palace haven't been great away from home this season and we can't see them getting the win.