Martin Kelly to Leave Crystal Palace After Contract Expires
The first piece of Palace transfer news comes today with the departure of defender Martin Kelly.
We reported the other day that he was one of the seven Palace players out of contract and clearly it had already been agreed with the club that he'd leave after joining way back in 2014.
Palace released a statement today announcing the news and with comments from Steve Parish and Martin Kelly. You can see that here or keep reading for the quotes.
Palace co-owner and Chairman Steve Parish had this to say about Kelly's departure: "Martin has shown a unique level of dedication while serving Crystal Palace. From his earlier seasons with us that established the club in the Premier League to his role as a senior, leading member of the squad, he has given no less than his all to this club in whatever position he was asked to play.
"We've had some big, important wins against some big teams with Martin in the team and he's made a massive contribution to where we are today. He leaves with the very best wishes of everybody here."
Martin Kelly
The Palace veteran said: "Although the last couple of seasons have been frustrating not playing as much as I'd like to, I've always tried to be professional and help the lads off the pitch as well as on the pitch, and to help the younger lads coming through. I've tried to find ways to make my worth in the squad whether I've played or not.
"I've always kept myself ready and as fit as possible for when the chances came, and I leave on a positive from the club because they gave me the chance over the past eight seasons to play for such a big side in London. They will be forever in the memories of me and my family, and we'll always be part of Palace."
He also posted a message on social media which you can see below.
Kelly spent eight years at Palace after joining from Liverpool in 2014 and played over 100 matches for The Eagles.
He didn't get as much playing time in the past couple of years so his departure isn't a surprise.
We're sure he'll be missed as part of the squad as he was one of the more senior players. We wish Kelly all the best in the rest of his career and the future.
Palace Return Likely For Wan-Bissaka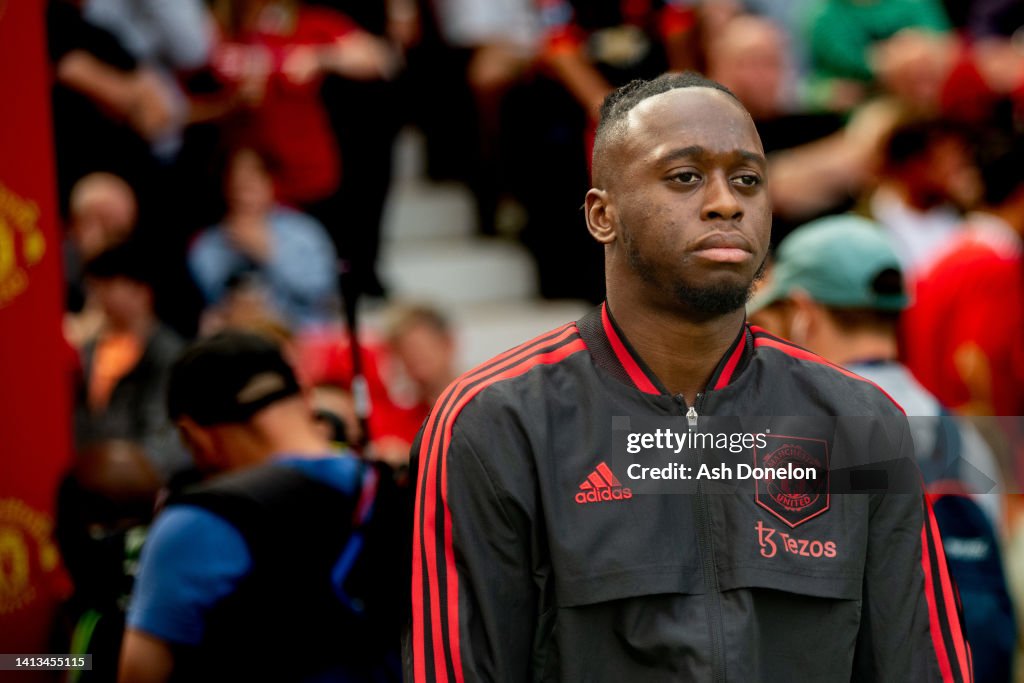 Aaron Wan-Bissaka could be set for a surprise return to Crystal Palace after a disappointing season at Manchester United. The young right-back was a key player for Palace after coming through the academy at the South London club. But he's struggled to make an impact at Old Trafford since joining. With United manager Erik Ten Hag reportedly keen to offload him, a return to Selhurst Park could be on the cards.
Wan-Bissaka made his £50 million move to United back in the summer of 2019, but he has failed to live up to his hefty price tag. He played more frequently under former manager Ole Gunnar Solsjkaer, but Erik Ten Hag has preferred Diogo Dalot as his first pick at right-back.
There are even reports that he'd prefer to play Lindelof or Malacia in this position instead of Wan-Bissaka.
As he's not one of the 14 Manchester United players heading to the World Cup, he'll be at a training camp in Cadiz, Spain with the other players that haven't gone to the tournament.
A move back to Palace would make sense for all parties involved. Wan-Bissaka knows the club well having come through the youth academy and he'd be in contention for a starting place as both Nathaniel Clyne and Joel Ward head further into their thirties.
For Palace, they would get a quality player at a cut-price fee. With Wan-Bissaka's future at United in doubt, a reunion with Crystal Palace is looking more likely than it did in the summer when he was linked with Mourinho at Roma.
We've seen this type of return transfer before at Palace. You only have to look at when Wilfried Zaha left Crystal Palace for Manchester United only to resign permanently for the Eagles less than two years later. Look how that's turned out. Palace fans will surely be happy to have him back in the squad.
Christian Benteke Departs After 6 Years at Palace
After reports that Christian Benteke was set to join Premier League rivals Wolves, it was announced just before the Arsenal match that he's signed for MLS side D.C. United. Benteke joined the Eagles back in 2016 from Liverpool for a club-record fee of £32.5 million.
During his six years at the club, the Belgian scored 37 goals in 177 appearances. Though, the introduction of Jean-Philippe Mateta and Odsonne Edouard meant that he had less game time last season.
With only a year left on his contract, Palace would've wanted to get some money for him rather than letting him leave on a free transfer next year. Patrick Vieira made it sound like it was mainly the player's choice in his post-match press conference after the match with Arsenal, but it was probably mutual.
"This is something he wanted to do. When players want to play, and you can't guarantee them time or games, you have to let them go,"
"Christian spent six years at this football club, and he was fantastic for the football club. This is something he wanted to do, and we wish him all the best."
We can't see Palace bringing in another striker as Vieira likes to play Zaha as the sole forward sometimes and then there's obviously Matetea and Edouard. Luke Plange might even get a chance upfront, we'll have to wait and see.
Here's a post from Benteke's Instagram showing his highlights from a decade in the Premier League. He'll now play for former Manchester United legend, Wayne Rooney, who is managing D.C. United.
Chairman Steve Parish commented on the news: "Christian has played a crucial role in this club's Premier League journey, making an immediate impact after signing and playing a central role in the squad ever since.
"He's someone I've enjoyed a great relationship with and he's shown incredible loyalty staying with the club when he could easily have taken other options. We all wish him all the very best with the next stage of his career."
Chris Richards Signs on 5-Year Deal From Bayern Munich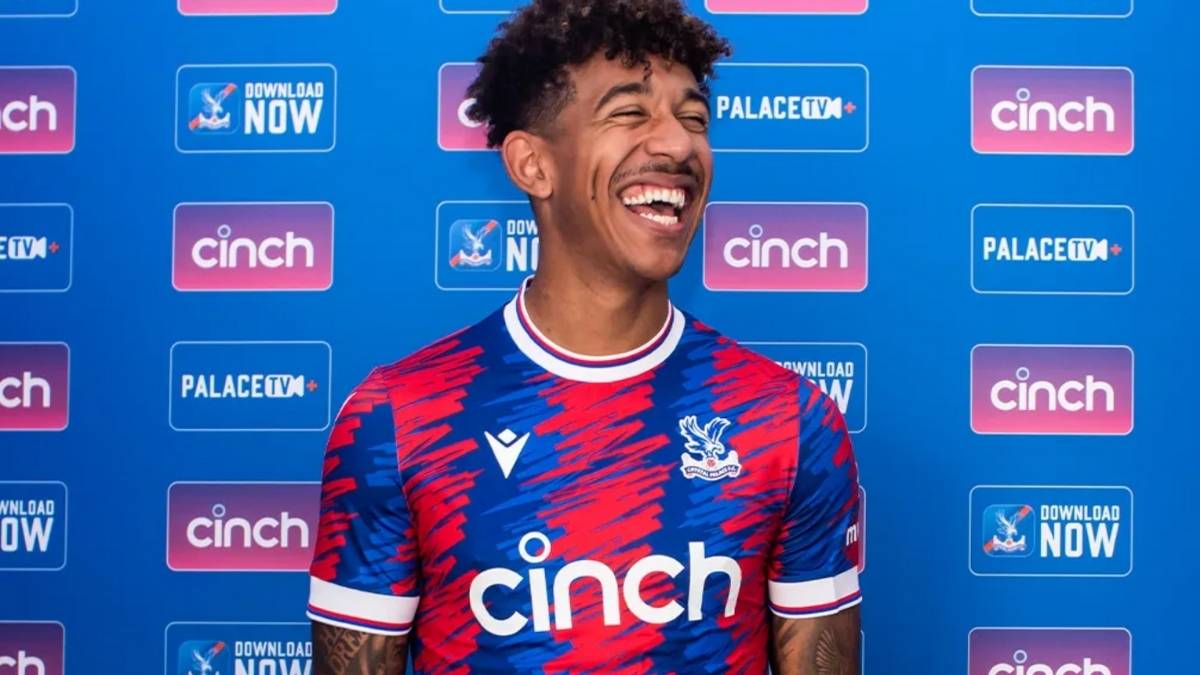 Palace have made their fourth signing of the summer transfer window bringing in American defender Chris Richards from Bayern Munich. The 22-year-old had been linked with the Eagles for over a month and now the £11 million deal has been finalised.
Richards is originally from Alabama but made the move to Germany in 2018 after impressing on a 10-day trial at the Bundesliga title winners. During this time he played the Bayern Munich second team and was loaned out to 1899 Hoffenheim for a season and a half. He made five appearances for the first team during his four years at the club, but is clearly looking for regular football, especially as it's a World Cup year.
Richards is naturally a centre-back, but he can play as a right-back as well. Palace were always in for a new centre-back to take the pressure of off Guehi and Andersen, but how the three will fit in the starting lineup is a challenge for Vieira. Some fans are thinking that he'll now switch to a back three with two wing-backs, but we'll have to wait and see.
The player was excited to sign for the south London club saying: "I grew up watching the Premier League and grew up of course watching [Wilfried] Zaha, so it'll be cool to spend some time on the field with them [the Palace players] and be a part of this historic club. I'm really excited for it.
"The kind of project I've seen [attracted me]. It's a lot of young players but also young players who have a lot of fight. Palace is a club that seems like they're always fighting."
Chairman Steve Parish said: "Chris is a hugely talented young player, and he brings a lot of experience at a high level for his age, as well being an established International for the USA national side.
"I had the great pleasure of spending some time with him and his family yesterday and I know he will be a great fit for the club and I'm sure will become a firm fans' favourite. Competition can only drive him and our squad on."