Selhurst Park Redevelopment
Talk of the Selhurst Park redevelopment has been ongoing for years now. KSS Group was tasked with the design back in 2017 and they produced some exciting 3D renderings for this redevelopment but there have been many sticking points since that.
KSS is the same company that designed and built the new Crystal Palace training ground for the academy. They've also worked on other Premier League club facilities for example with Tottenham, Liverpool, and Leicester.
You can see the renderings in the video below as well as the image above.
Palace fans can be fed up as it's been over five years and still no construction work has started and probably won't for a while. Back in 2018, the council's cross-party planning committee gave the club approval for work to start on the main stand. However, there are still several reasons why work hasn't started.
The Athletic reported that recent talks between the club and Croydon Council have been positive though. Crystal Palace will need to get another planning application approved by the council and the Mayor of London because the old one doesn't comply with the new London Plan that was set in 2021.
One positive from the talks is that the council could assist in buying the small plot of land that Sainsbury's owns under a Compulsory Purchase Order (CPO). This is one of the sticking points for the start of the redevelopment as a fee for the land can't be agreed upon. The council is happy to go ahead with this as long as Crystal Palace fund it.
New Capacity
Selhurst Park is currently one of the smallest stadiums in the Premier League with only Brentford's Community Stadium and Bournemouth's Vitality Stadium with fewer seats. Craven Cottage only just has a larger maximum capacity by a few hundred.
However, Selhurst Park is about to get an increase of over 30%. The current capacity is 26,000 and with this rework of the main stand, it will add an extra 8,000 seats totalling 34,000.
There will be 11,000 general admission seats in the main stand as well as 2,500 premium hospitality seats. This totals 13,500 seats up from the current capacity of 5,600. There will be between 16 and 28 boxes, this number isn't confirmed yet.
Whilst it won't become one of the 10 largest stadiums in the Premier League after completion, it will likely be in the top 12. It will also be the start of the redevelopment and then there will likely be a further step to expand the capacity in the future.
Most Recent Press Release
As neither the club nor council have released press releases since 2018, the below is what was last said about the Selhurst Park redevelopment:
Shifa Mustafa, executive director of place, said: "It is great news for Croydon that the planning committee has approved Crystal Palace Football Club's application for Selhurst Park. The redevelopment will create over 100 new jobs and enhance the experience of fans on match day and visitors to the club.
"The council remains committed to working closely with the club to ensure suitable accommodation is found for all residents of Wooderson Close whose homes are affected by the club's plans, and will ensure the impacts of the development are properly mitigated."
Crystal Palace chairman Steve Parish spoke passionately about the plans during the meeting, outlining the importance of improving the stadium for the Premier League club and the surrounding area.
He said: "I've supported this club since I was four years old. I went to my first game at seven – that's forty years, too many years. Through that time I've watched this club barely change at all.
"Twenty years ago if you went to watch football you wouldn't see much difference between going to Arsenal and going to Selhurst Park.
"We now want to increase matchday revenue. It is the main thing holding us back. I never fail to get embarrassed when I see the 3D image of our ground on the TV. It represents us and south London so poorly.
"These plans will improve four sides of the ground. It will be fantastic for the local area."
Even though there has been some progress with the plan, there's still a long way to go before any work begins. After the club's disappointing financial year for 2020/21, the added revenue from a larger stadium will be one thing that the club needs to progress in the future.
We'll be sure to bring you an update on the status of the redevelopment once there is one.
Former Eagles Who Thrived Around a Poker Table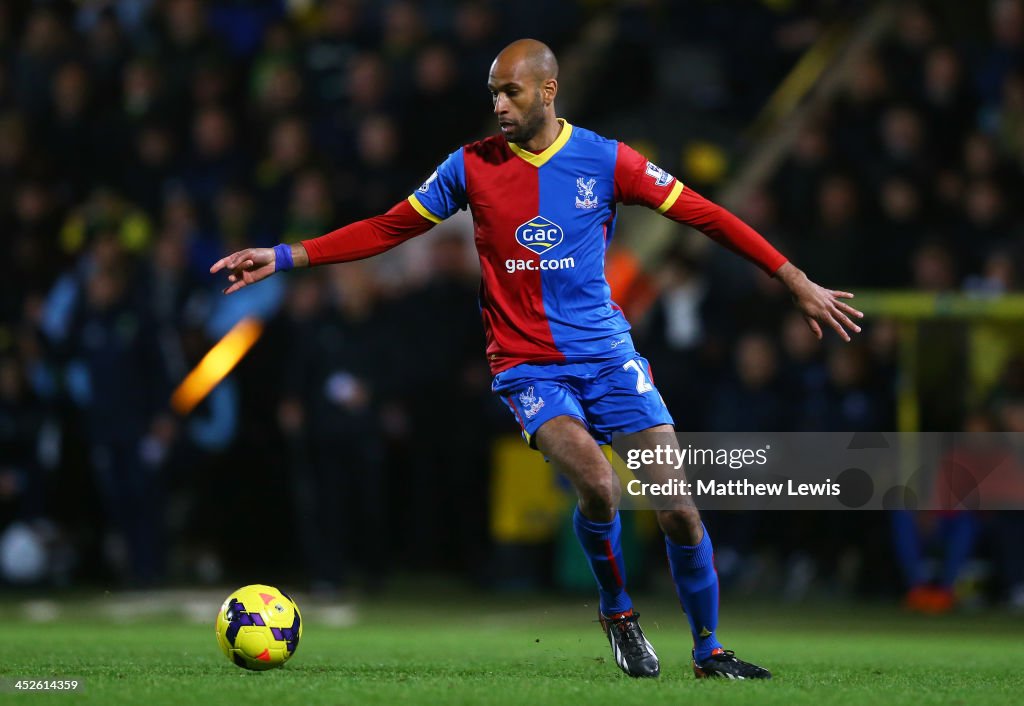 Footballers have a short career when you think about it. Elite players, who've been driven toward a goal their entire lives retire and then…what? Gone are the days when they'd buy a local pub and serve out their days as the landlord; Premiership stars of today have the bankroll to buy pub chains outright. As a result, footballers turn up in some unlikely places in their post-playing careers.

Former Palace midfielder Mathieu Flamini founded a biochemical company in 2008, manufacturing an acid that he hopes could one day replace many oil-based products. If his hand pays off, his net worth could be in the billions. Other wagers are more in line with playing careers. Every team has a card school on the coach, and several players have taken it more seriously after the boots have been swapped for dress shoes. Many athletes play poker during and after their careers. Swimmer Michael Phelps and ex-NBA star Paul Pierce have both appeared at the World Series Of Poker Finals in Vegas, whilst Manchester United's Ronaldo is a poker ambassador, and he hasn't even finished playing yet.

Let's have a look at some Eagles who fancy themselves as (card) sharks.
Jimmy Kébé
The Malian winger struggled to establish himself at Selhurst Park after his cult hero status at Reading. Signed by Ian Holloway in August 2013, he made only six appearances before Holloway resigned, was replaced by Tony Pulis, and dropped in the pecking order below Yannick Bolasie.
If he couldn't fire crosses for Marouane Chamakh though, he's done well in his old teammate's home country- Kébé is now a pro poker player and achieved his biggest win of nearly $100,000 (£87,000) in a World Series Of Poker event in Marrakech in 2019.
Tomas Brolin
If one was inclined to be a bit mean, they could say that Brolin's Palace career meant he wasn't swapping the green pitch for the blue felt; more the treatment table (and the dinner table) for the card table. An unlucky 13 games yielded no goals in the red and blue, and Brolin played only two more games after leaving Palace in 1998; for his brother Hakan's Hudiksvall ABK in the Swedish fourth tier – once as a goalie!
After finishing up as Attilio Lombardo's assistant, Brolin signed an ambassadorial deal with a poker firm and ended up involved in the game for around a decade. He competed regularly on the European Poker Tour and cashed in 38th out of an 800-strong field in the 2008 Grand Final in Monaco.
Anthony Gardner
Nottingham's been a lucky town for the big centre-half. In 2011 Dougie Freedman – formerly of Forest – made him an integral part of the side, and he was shortlisted for POTY, only losing out to defensive partner Jonathan Parr. He also scored the biggest win of his poker career there, triumphing over pros like Ben Vinson to take the £20,200 top prize.
Despite an impressive campaign on loan to the Eagles in 2010/11, leading to a permanent move the next season, Gardner decided to move on to Sheffield Wednesday for 2012/13. That side – containing full internationals like Chris Kirkland, Liam Palmer, and Chris Maguire (as well as Jay Bothroyd on loan for six months and a young Ross Barkley for two) – perhaps underachieved, only securing Championship status on the final day.
Meanwhile, we all know what Palace managed that season – and if not, it's documented in When Eagles Dare. Maybe Anthony called his own bluff.

Clinton Morrison
102 goals for Crystal Palace and nine for Ireland tells you everything you need to know about Clinton being an ace in the hole. He made his debut against Wednesday, coming on for Neil Shipperley in the 82nd minute and netting the injury-time winner in the final game of the doomed 1997/98 Premier League campaign.
He kept a similarly cool head this January when sports site Sporf challenged him and Gabby Agbonlahor to test their poker faces against each other with spicy forfeits on the menu. No spoilers here – but if you cast your mind back to this summer's preseason friendlies with Montpellier and Ipswich Town, you might be able to work out the scoreline. Does he have a future in poker? There might be some copyright issues if he tries to launch with Clinton Cards…
Wilfried Zaha Imogen Thomas T-Shirt
Wilfried Zaha arrived at Old Trafford for his medical with Manchester United wearing an Imogen Thomas T-shirt. In 2011, the newspapers reported that the married man at the time, Ryan Giggs, was having an affair with the Big Brother contestant, Thomas.
It was then in January 2013 that Zaha rocked up for his medical after signing from Crystal Palace in the now infamous Imogen Thomas t-shirt.
The Ivorian winger, who had just signed for Manchester United, was apparently unaware of the connotations of the shirt, which features a scantily-clad Thomas on the front as you can see in the image (below or above). However, he was quickly briefed about who she was…
Giggs is reported to have told Zaha that Imogen Thomas is "a very famous person" in England and that he should be "careful" about what he wears in public. Let's just say that it wasn't a great start for him at his new club.
Who is Imogen Thomas?
Imogen Thomas is a model, television personality, and businesswoman from Wales. She is best known for appearing on the reality show Big Brother in 2006.
She rose to fame after appearing on the reality TV show Big Brother and then moved to London to start a career in modelling. She also hosted T4 on the UK's Channel 4 before exploding in the papers when it was revealed that married footballer Ryan Giggs had been having an affair with her.
This led to a legal battle between Thomas and Giggs, which resulted in Thomas being granted an injunction against Giggs. The story made headlines around the world and brought Imogen Thomas into the public spotlight.
In 2015, she started her own swimwear brand, Chasing Summer. She's had two children which she now cares for and hasn't been in the public eye as much as before.
How long did Wilfried Zaha play for Manchester United?
After this silly start for Wilfried Zaha at Manchester United, he didn't last that long at the club. He signed for Manchester United in 2013 for £10.58 million. He spent two years at Old Trafford and during this time only made four first-team appearances, whilst also being loaned out to Cardiff and Crystal Palace.
He then returned permanently to Palace whilst on his season-long loan with his boyhood club. The fee was in the region of £3 million and supposedly rose to £6 million.
Since returning to Selhurst Park, Zaha has established himself as one of the best players in the Premier League and easily became one of the Palace's most loved players. He's matured a lot since he rejoined Palace and now he's even getting married to his fiance Paige Bannister who he has been with since 2016.
Glad All Over Crystal Palace Lyrics
Glad All Over by The Dave Clark Five is sung at every Crystal Palace home game. It's even more synonymous with the club than the Crystal Palace cheerleaders. But why have Palace fans sung this song for years?
Well, the reason dates back to February 1968 when The Dave Clark Five, the band behind the song, first performed it at Selhurst Park. From then on it's become Crystal Palace's anthem, even if it isn't a football-related chant.
The 1990 Crystal Palace team even did a cover of Glad All Over when they reached the final of the FA Cup. Keep reading until the end if you want to see an old video of the team performing it on TV, you won't be disappointed!
Here are the full Glad All Over lyrics so you can sing along at home or the next time you're at a home match.
Glad All Over Lyrics
You say that you love me (say you love me)
All of the time (All of the time)
You say that you need me (Say you need me)
You'll always be mine (Always be mine)
I'm feelin' glad all over
Yes, I'm glad all over
Baby, I'm glad all over
So glad you're mine
I'll make you happy (Make you happy)
You'll never be blue (Never be blue)
You'll have no sorrow (Have no sorrow)
'Cause I'll always be true (Always be true)
And I'm feelin' glad all over
Yes, I'm glad all over
Baby, I'm glad all over
So glad you're mine
Other girls may try to take me away (Take me away)
But you know, it's by your side I will stay, I-I'll stay
Our love will last, now (Our love will last)
'Til the end of time (End of time)
Because this love, now (Because this love)
Is only yours and mine (Yours and mine)
And I'm feelin' glad all over
Yes, I'm glad all over
Baby, I'm glad all over
So glad you're mine
Other girls may try to take me away (Take me away)
But you know, it's by your side I will stay. I-I'll stay
Our love will last, now (Our love will last)
Til the end of time (End of time)
Because this love, now (Because this love)
Is only yours and mine (Yours and mine)
And I'm feelin' glad all over
Yes, I'm glad all over
Baby, I'm a-glad all over
So glad you're mine
I'm glad that you're mine, now
So glad you're mine
I'm so glad you're mine, now
Whoa whoa whoa whoa, whoa whoa
Crystal Palace 1990 Squad Singing Glad All Over
If you want to see Alan Pardew, Mark Bright, and the rest of the Crystal Palace team singing Glad All Over on TV before the FA Cup final in 1990 then watch the video below. They're