Thoughts on Conor Gallagher's Future
There's so much talk about Conor Gallagher and what the future holds for this young England talent, so we've decided to have our say on the situation. With less than two months left of the 2021/22 season, Gallagher only has eight league matches left for the Eagles and potentially a FA Cup final if Palace beat his parent club, Chelsea, in the semi-final on the 17th of April.
Will he return to Chelsea and get game time from Tuchel as he has under Patrick Vieira at Palace? He's not going to play every match and certainly not 90 minutes of every game when he's competing in Chelsea's squad. So, what could the future hold for this maverick of a player?
Could Chelsea cash in on Conor?
With Chelsea currently in financial limbo without a new owner secured, could they decide to cash in on the young midfielder? Now that he's set the Premier League alight with Palace it wouldn't only be the Eagles that show an interest in securing his signature. Richer clubs like Newcastle would be able to outbid Palace, but would the player want to make that move? There have been initial price tags of £40m bandied around and after the season he's had we can see why.
Even two of the top Italian teams, Juventus and Inter Milan have been keeping an eye on his progress this season. But, it's unlike foreign sides to spend big on a young English player when they can buy a local lesser-known player for much less.
On Transfermarkt.co.uk his value has rapidly risen since showing what he can do at Palace. Since he joined on loan in the summer his estimated transfer value has gone from £13.5m to £22.5m now at the end of March 2022. This is just an estimate and if Chelsea did want to sell him we think they could easily get £40m for him.
The fact that he's now been called up twice for the England squad adds to his current estimated value. Then, there's the amount of interest that Chelsea would receive from other clubs apart from Palace.
Would Palace splash out if he was for sale?
It's clear to see that Conor is loving his time at Palace, but would the Eagles be willing to break their club transfer record to bring the 22-year old to Selhurst Park permanently? With the fairly recent backing from John Textor, we think that the club would do everything they could to get him on a permanent deal if the opportunity arose.
His wage demands are going to increase after this season and a £40m lump sum on a player is a lot for Palace. Not to tempt fate, but if the FA Cup goes well then there would be more money to put towards a Gallagher fund.
Potentially Another Loan Deal
As we're in a World Cup year, Gallagher will want to get as much game time before it so he has a strong chance of making the squad. As we said previously, we doubt he'll get the same amount of minutes at Chelsea as he has at Palace which could make the player want to go out on loan again.
Palace would be at the front of the queue to have him for another season, but we're sure there would be interest from other clubs too. Plus, that's if Chelsea doesn't find a way to incorporate him into their squad.
These will be discussion points between him and his parent club when he returns at the end of the season.
Return to his boyhood club
Gallagher spent the 2020/21 season on loan with West Brom and before that was loaned out to Swansea and Charlton. Now, after another season on loan, this time at Palace, it seems the most obvious future for him would be to return to Chelsea. He's proved what he can do in the Premier League when given the chance and having a player of his quality on your books is a great advantage for The Blues.
Last week it was announced that shareholders of the 20 Premier League clubs voted in favour of allowing five substitutes in the 2022/23 season. Even before this, Thomas Tuchel had been outspoken on this topic stating the English league was the only top league in Europe that didn't allow more than three substitutes.
Now that he'll be able to rotate the team more, there's even more chance that Gallagher will be involved in Chelsea's first-team squad. The question that Conor will be asking though is how much game time will I get as he'll be wanting to impress Southgate to be part of the England World Cup squad.
Summary
Do we think he'll be at Palace next season? We're going to be realistic and say no, unfortunately not. He's clearly a class player and as Wayne Rooney pointed out on Monday Night Football yesterday, why would Chelsea try to buy Declan Rice when they have Conor Gallagher ready to fight for his place in the team.
We're not going to start speculating on who Palace could get to replace him just yet. Let's enjoy watching him in red and blue for the remainder of the season and then look at Crystal Palace's transfer targets then.
Ayew Heading to World Cup With Ghana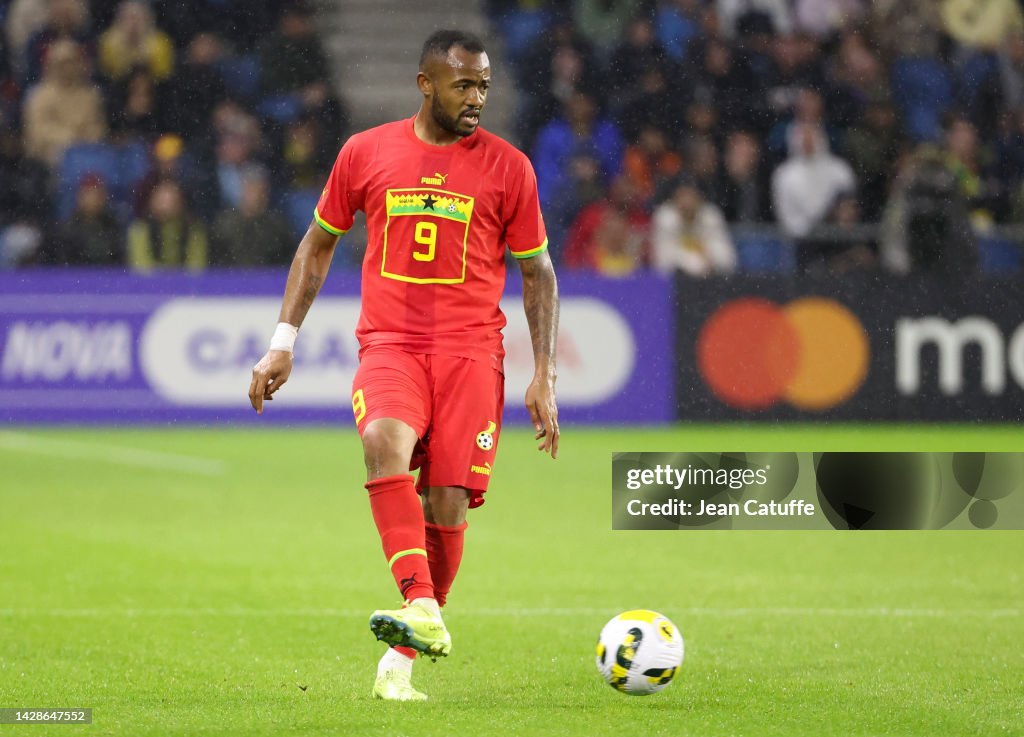 Jordan Ayew has been included in Ghana's World Cup 2022 squad along with his brother Andre. Ayew is a trustworthy player who doesn't mind putting a shift in for his club and country. Having helped Ghana to qualify for the World Cup, it was expected that Ayew would be included in the 26-man squad travelling to Qatar.
Ghana had a disappointing time at the Africa Cup of Nations this year finishing bottom of their group. They'll be hoping to change this at the World Cup as the fans will still remember the heartache at the 2010 World Cup when they lost to Uruguay in the semi-final.
Coincidentally, Uruguay are in the same group as Ghana along with Cristiano Ronaldo's Portugal and Heung Min Son's South Korea. They have the largest odds to get out of the group so there's not much hope for the West African country. But, you never know what's going to happen in tournament football.
Unfortunately, fellow Palace teammate and Ghana international, Jeffrey Schlupp, didn't make the squad even though he's a versatile player.
If Ghana drop out of the competition early, we could see Ayew back in training with the Palace squad as they have a friendly home match against Botafogo in December. That said, Vieira will likely give the two players heading to the World Cup, Ayew and Andersen (Denmark), extra time off to recover from the intense run of matches they're likely to have.
Schlupp Misses Out On Ghana World Cup Squad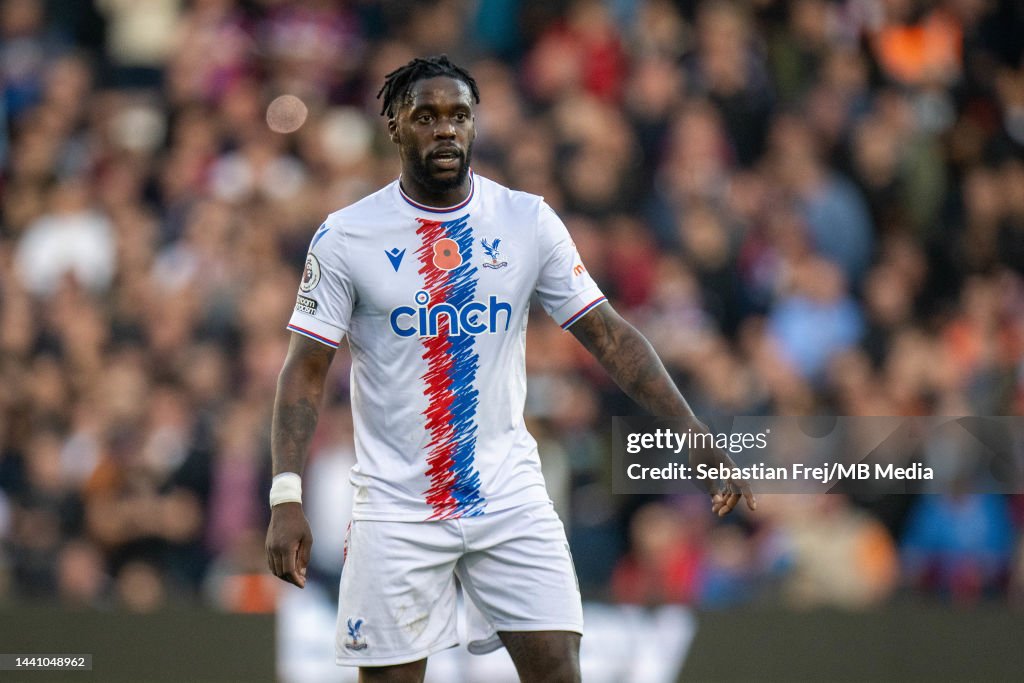 Jeffrey Schlupp has been a key player for Ghana over the past few years, but he has been left out of the squad for the upcoming World Cup. This is a surprise to many, as Schlupp is a versatile player who can provide play in both attacking and defensive midfield roles.
It is thought that Ghana manager Otto Addo has opted for other options in those positions, which has seen Schlupp miss out on selection. He was originally included in the 55-man preliminary squad and most Ghanaians and football fans thought he'd be called up, but for some reason hasn't been.
He's played regularly this season for Crystal Palace so it's not a case that he's lacking match fitness or has picked up an injury in recent weeks. Schlupp who won the Premier League with Leicester back in 2016 would've been a great player to have in the squad, even if he wasn't in the starting eleven.
His fellow teammate at Palace, Jordan Ayew, did make the Ghana squad so he'll be representing The Eagles from Qatar even if Schlupp won't be.
Schlupp will now have some time off in the break before the first match back for Palace which is on Boxing Day. He'll also keep training with the team and they have two friendlies scheduled, one against Napoli in Turkey and another at Selhurst Park against Botafogo. This was easy to schedule due to John Textor owning shares in both Palace and the Brazilian side.
There's also a chance for a third friendly against Spanish side Real Valladolid, but it still needs to be finalised. Vieira described these matches and training camp as "a mini pre-season before getting ready for the Fulham game" which is to be played on the 26th of December.
Guehi & Mitchell Miss Out On England World Cup 2022 Squad
With only one Premier League match left before the break for the Winter World Cup, Gareth Southgate has announced his 26-man squad for the tournament. Crystal Palace duo Marc Guehi and Tyrick Mitchell who have both earned caps for England in the past have missed out.
Mitchell was mentioned more so than Guehi this time around as a backup for Luke Shaw as Ben Chilwell is out injured. Mitchell hasn't had the best start to the season for Palace and Southgate likes the experience that Kieran Trippier offers even as a left-back.
Fikayo Tomori is another centre-back that missed out alongside Marc Guehi and he won the Serie A with AC Milan last season. James Tarkowski is another defender that didn't make it whereas Conor Coady has made it into the squad. Harry Maguire has made the squad even though he's not had as many minutes as he would have liked since Erik Ten Hag came in.
Chelsea midfielder and former Crystal Palace player, Conor Gallagher, has made the squad which has meant that James Ward-Prowse misses out. Gallagher is playing more under Potter than he did under Tuchel at the start of the season and his form at Palace last season was probably what made Southgate pick him.
With one Premier League match left before the break, there's still a chance that any of these 26 pick-up injuries forcing Southgate to make changes before the team flies out for the tournament.
Keepers
Aaron Ramsdale
Jordan Pickford
Nick Pope
Defenders
Conor Coady
Harry Maguire
John Stones
Kieran Trippier
Luke Shaw
Ben White
Kyle Walker
Trent Alexander-Arnold
Eric Dier
Midfielders
Conor Gallagher
Mason Mount
Declan Rice
Jude Bellingham
Kalvin Phillips
Jordan Henderson
Forwards
Harry Kane
Raheem Sterling
Callum Wilson
Bukayo Saka
Jack Grealish
Marcus Rashford
Phil Foden
James Maddison