Nottingham Forest vs Crystal Palace Match Preview & Prediction
With just one more match left to play before the Premier League breaks up for the World Cup, Palace travel to Nottingham in what will be a tight match between the two sides.
Crystal Palace managed to get their first away win of the campaign only last week when they beat West Ham 2-1. They didn't manage to get to the next round of the League Cup though after going out to Newcastle on penalties in midweek. That said, some key players were rested and the players that came in did well.
Nottingham Forest currently sit joint bottom of the table and will want to go into the break not there. They managed to beat a tired Tottenham Hotspurs side in midweek in the League Cup but were unlucky to only draw with Brentford last weekend.
Keep reading to see the team news and our Nottingham Forest vs Crystal Palace prediction.
Crystal Palace team news, injuries & more
It seems as though Edouard will reaming out for this fixture with Notts Forest unless Vieira states otherwise in his pre-match press conference. The Frenchman picked up a knock which made him miss the match with West Ham and the game against Newcastle in the Cup.
James McArthur is still out and Vieira will be pleased that he's got additional time to rest now with the Premier League not back until Boxing Day. Nathan Ferguson is another who will still be working hard to recover in time for the restart then.
Chris Richards is another player that remains out and so he's missing out on the U.S. men's World Cup squad. Goalkeeper Jack Butland is still out too with a wrist injury.
Will Hughes played the full match against Newcastle and so did Milivojevic as the Palace manager rested Doucoure. Zaha and Eze were completely rested too so we expect to see them both start against Forest.
Nottingham Forest team news, injuries & more
Former Palace player, Cheikhou Kouyate, is a doubt for the match against The Eagles. He's looked the same solid player when he's featured for Forest. Scott McKenna is another player who is a doubt for the home side.
Forest do have some players definitely out of the fixture though including, Biancone, Toffolo, Richards, and Niakhate. Mangala will also miss the match due to being sent off against Tottenham in the League Cup win.
After rumours that Forest could be willing to sell Jesse Lingard in the January transfer window, he managed to score in that match.
Forest vs Palace Prediction
These two sides haven't played a competitive match against each other since Crystal Palace were last in the Championship back in 2012. Even though Forest are sat in 20th position with 10 points, you can tell Steve Cooper has had a great impact since joining them last season.
We expect the City Ground to be rocking for this game just like it was when they beat Liverpool 1-0 at home a few weeks ago. Both sides will be hungry for a win to go into the break with their heads held high.
That's why it's a tricky match to predict. That's why our Crystal Palace vs Forest prediction is a 1-1 score draw. Palace have come from behind a couple of times already this season and we can see that happening again, but not being able to get fully over the line.
Crystal Palace vs Southampton FA Cup 3rd Round Preview & Prediction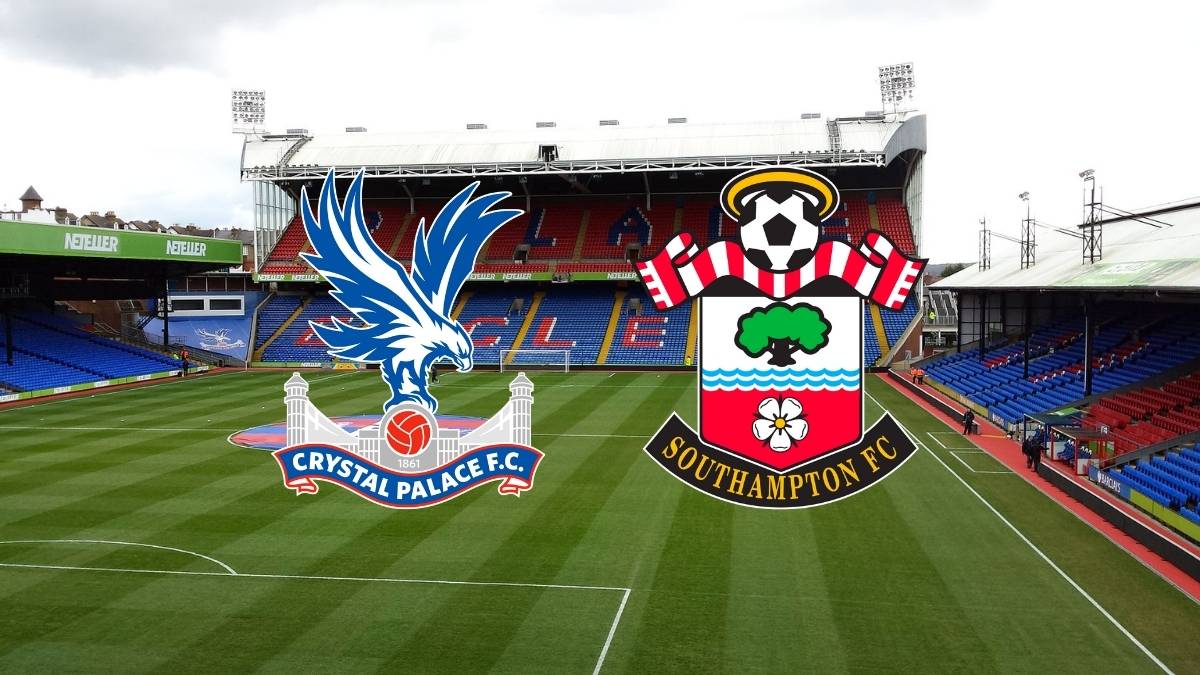 It's the start of January so that means it's time for the FA Cup third round. Crystal Palace have a home tie with Southampton who currently sit bottom of the Premier League table. The Eagles are going into the match after a thumping 4-0 defeat to Tottenham in midweek.
Southampton haven't picked up points in the league since October, but anything can happen in the FA Cup. Everyone at Palace including the fans will want to go on another good cup run like last season when they went out in the semi-finals against Chelsea.
The fact that both teams haven't been at 100% since the league restart has us thinking that it will be a thrilling match with both sides giving it their all.
Keep reading to learn about the team news, injuries, and our Crystal Palace vs Southampton prediction.
Crystal Palace team news
We'll start by looking at which players will definitely be unavailable for the FA Cup third-round tie with Southampton.
Tyrick Mitchell is out as he faces his final match suspension after being sent off via a straight red against Fulham on Boxing Day.
James McArthur and Nathan Ferguson are both still missing too as confirmed by Vieira in his pre-match press conference before the Tottenham match in midweek. Though, there's some good news as Ferguson will rejoin the first-team squad for training next week.
Both Edouard and Mateta haven't been starting recently for The Eagles with Vieira preferring to play Zaha down the middle. We think that this could change this match though as both were brought on against Tottenham in the second half.
Whilst it would be nice to see some academy players get minutes in this match, we doubt that will be the case as Vieira will want to try to go on a cup run.
Southampton team news
Nathan Jones is already being faced with anger from the fans after losing all five of his matches in charge. He's been a bit unfortunate with injuries as key players like Livramento is out until February and Theo Walcott is also out and it's not known when he'll return.
Juan Larios and Alex McCarthy are two more Saints players that are also out, so Jones may have to keep calling upon the younger players in the squad.
The manager and fans will look towards club captain James Ward-Prowse to help push the team forward. Everyone knows that he's capable of the magnificent from set pieces and from long range in the run of play. But, one player can't carry the team.
Crystal Palace vs Southampton Prediction
After two home defeats since the restart of the Premier League, Crystal Palace need to get a win in this match against bottom-of-the-league Southampton.
That said, Southampton have their own problems. A strong performance in this match is vital for manager Nathan Jones, otherwise, he could be sacked in less than 10 matches in charge.
Our Crystal Palace vs Southampton prediction for this FA Cup third-round tie is a home win for The Eagles. It's a must-win match for both sides, but we think Palace's home fans will give the team a boost and get them over the line. Our prediction is a 2-0 home win for Palace.
Crystal Palace vs Tottenham Hotspur Match Preview & Prediction
Although the festive fixtures are over, Premier League matches are still coming thick and fast. Crystal Palace are hosting Tottenham at Selhurst Park on Wednesday evening.
Last year's fixture in south London saw The Eagles beat Spurs 3-0 after Tanganga got sent off with two yellow cards. After a strong performance against Bournemouth on New Years' Eve, Vieira will be gunning for another win, especially against his former rivals from his playing days at Arsenal.
Tottenham have had two poor performances in their first matches back, a 2-2 draw with Brentford and losing 2-0 at home to Aston Villa. There are rumours of Conte being the next manager to be sacked and another poor performance could be the final nail in the coffin for the Italian manager.
Keep reading for the team news of both clubs as well as our Crystal Palace vs Tottenham prediction.
Crystal Palace team news
Vieira will be pleased that Marc Guehi's presence at the centre of defence was restored against Bournemouth. He'll once again partner with Andersen at centre-back. James Tomkins returns after serving his one-match suspension after getting sent off against Fulham on Boxing Day with two yellow cards.
Tyrick Mitchell is still suspended after his straight red against Fulham in the same fixture. This means he'll also miss the FA Cup tie at the weekend with Southampton. As with the win against Bournemouth, Nathaniel Clyne will likely start at left-back with Joel Ward on the right.
Palace switched to a more defensive 4-2-3-1 formation in the last match with Doucoure and Schlupp in the central defensive midfield roles. It was clear in the Fulham match that this was needed so it was good to see Vieira act on it.
When it comes to the two long-term absentees in James McArthur and Nathan Ferguson, both are still ruled out for this match and the FA Cup match at the weekend. However, Vieira mentioned in the Bournemouth post-match press conference that Ferguson will start to train with the squad from next week.
Tottenham Hotspur team news
Tottenham have had to come from behind many times this season, but they didn't manage to claw their way back into the match against Aston Villa.
Bryan Gil started the match against Villa on the right wing alongside Kane in the middle due to Richarlison and Kulusevski being out injured. The Brazilian will definitely be missing for the match against Palace, but Kulusevski could make a return and we all know what a threat he can be.
Yves Bissouma is another Spurs player that's definitely missing from the squad that travels to south London as he's picked up five yellow cards in the first half of the season. Bentancur, another midfielder is also out for Tottenham until the middle of the month. This will mean that someone else will have to support Højbjerg.
Lucas Moura has been out for a lot of the season with an injury and it's not confirmed when he'll be back.
Crystal Palace vs Tottenham prediction
Neither Crystal Palace nor Tottenham have been 100% since returning after the World Cup break. Palace lost 3-0 at home and will want to make sure they don't repeat this scoreline against Spurs.
However, Tottenham have only picked up one point from the two matches back against Brentford and Aston Villa. The north London side have a lot of quality in their team so we know they can turn on a solid display if they want to.
We think that Patrick Vieira might even go with a back five with Richards joining Andersen and Guehi and then Clyne and Ward playing as wing-backs. Conte's Tottenham side are generally more defensive than other opponents so it could be a bit of a boring match if both sides just try to defend. Although, Conte will be going for the win after poor results as we mentioned.
That said, our Crystal Palace vs Tottenham prediction is a 1-1 draw. Like last year at Selhurst Park, we can see a few cards getting handed out too.
Bournemouth vs Crystal Palace Match Preview & Prediction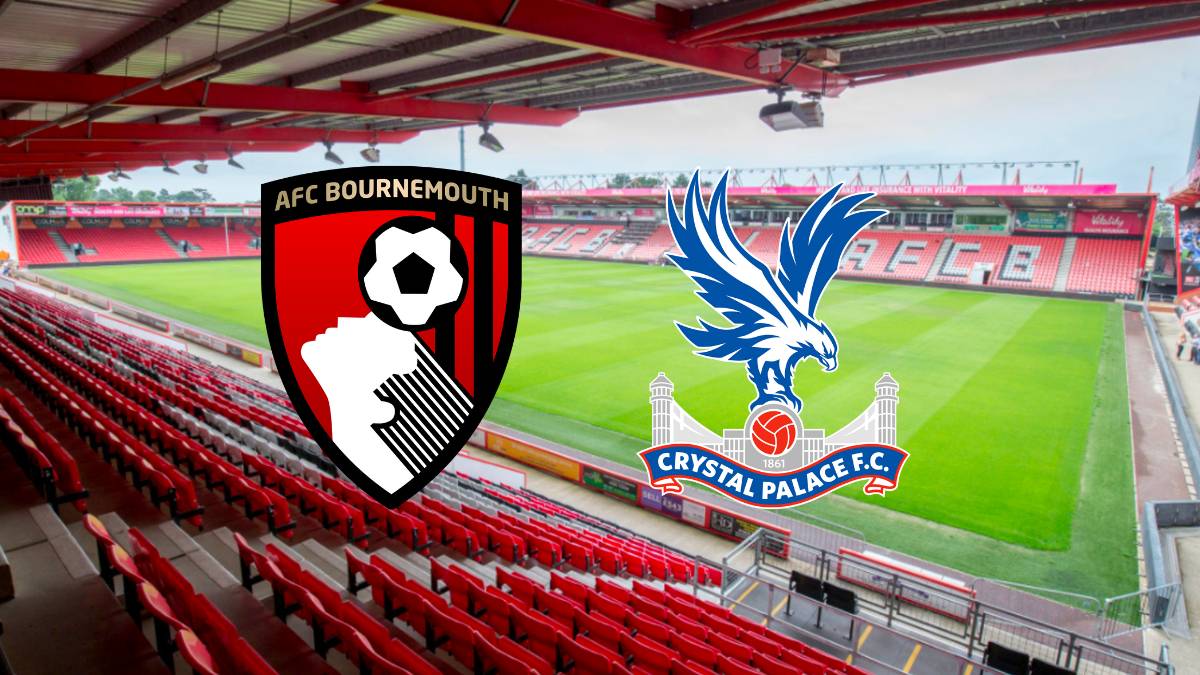 Both Crystal Palace and Bournemouth tasted defeat in the first Premier League match back after the World Cup break. So, we expect both teams to be eager to get a result over the other in this fixture.
Crystal Palace lost 3-0 to Fulham in an embarrassing performance that saw Mitchell and Tomkins both sent off. This heavily affected the match, but Palace still didn't look up to the challenge as Fulham did.
Bournemouth lost 2-0 away to Chelsea, which isn't a hugely disappointing result like Palace's. If Crystal Palace lose to Bournemouth, it means they've lost against all the three promoted Championships sides.
Keep reading to see our Bournemouth vs Crystal Palace prediction.
Crystal Palace team news
The good news for Crystal Palace is that Marc Guehi will return to the starting lineup after missing the match with Fulham due to a one-match suspension. However, Mitchell and Tomkins are suspended after receiving red cards in the Boxing Day fixture.
If there was one positive from that defeat, it's that Chris Richards played well, and he may have to fill in at left-back for the suspended Tyrick Mitchell. Otherwise, Nathaniel Clyne, Joel Ward, Riedewald, or even Schlupp could play in that position against The Cherries on New Year's Eve.
Palace are likely to still be missing James McArthur, which is a big disappointment as they're sometimes lacking grit and leadership in the centre of midfield. Nathan Ferguson is another long-term absentee that will not likely feature in the upcoming match with Bournemouth.
Bournemouth team news
Bournemouth will want to join Nottingham Forest and Fulham in being the promoted sides to beat Crystal Palace in this Premier League season. They are without a few players, though.
David Brooks and Norberto Murara Neto are reportedly already ruled out of the tie at home to The Eagles. Whereas Junior Stanislas and Marcus Tavernier will be assessed late to see if they're fit enough to join the squad.
Ryan Fredericks is another Bournemouth player that won't feature too, but it's unlikely he'll be out for long.
Bournemouth vs Crystal Palace Prediction
Patrick Vieira is fully aware that something needs to change from a formation and player position point of view, so we expect Palace to perform better in this match. The Eagles will go into the game not wanting to suffer a third defeat in a row and to the last remaining promoted club from the Championship.
Bournemouth didn't look very dangerous against Chelsea, but that will be different against a Palace team that is low in confidence.
It's a hard match to predict after only one match back. Our Bournemouth vs Crystal Palace prediction is a 1-1 draw, with Edouard getting on the scoresheet for Palace.